The Falcons believes Trans Players belong everywhere that is why we are partnering once again to host the Kicking Out Transphobia.
This year the tournament will be Indoor, small side, and will host a serie of differents events and tournaments in other cities in the United States and Mexico. The Falcons players are welcome to join our teams filling up this Google Form: HERE
Other teams are welcome to join HERE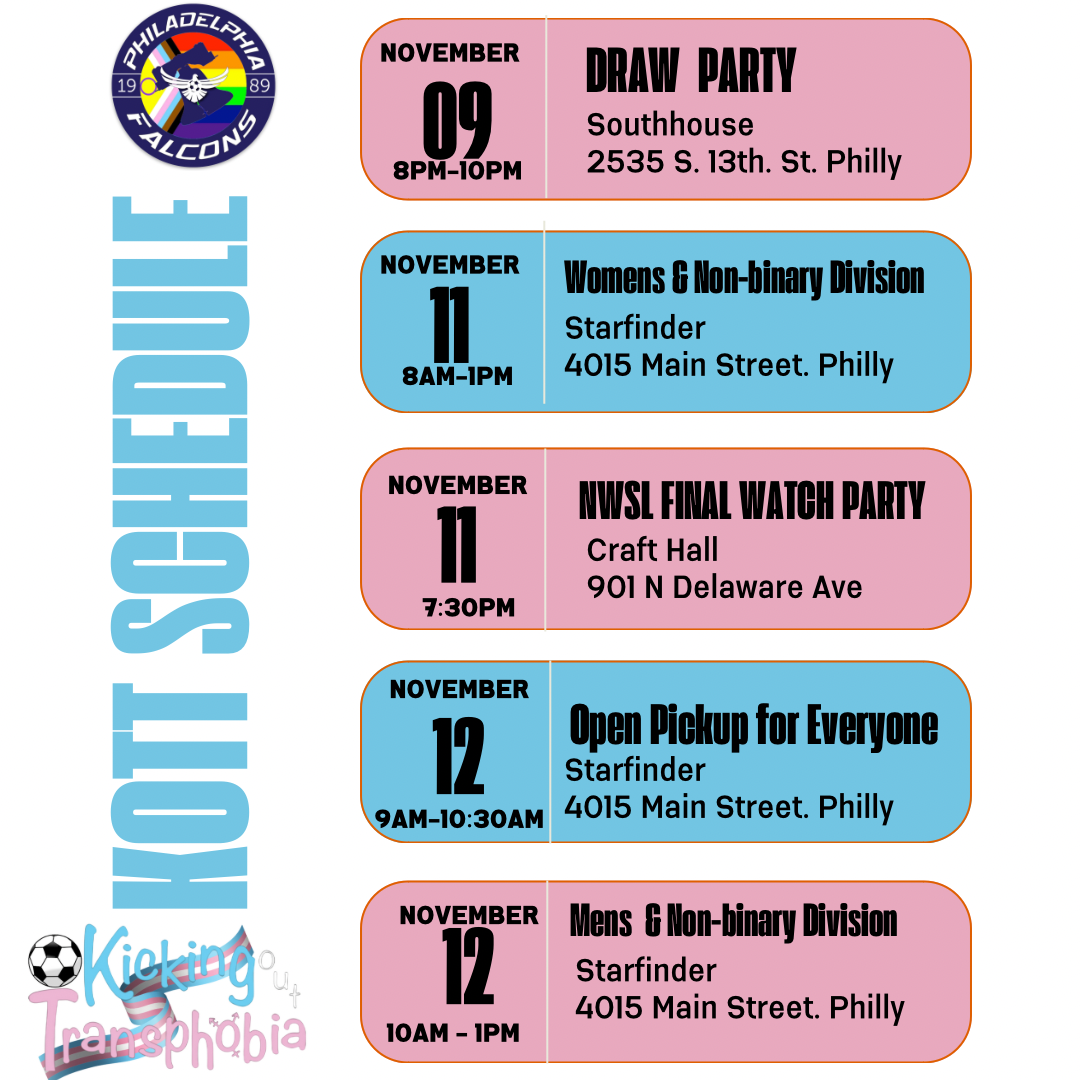 HOW TO SUPPORT?
DONATE HERE:
THE RAFFLE AUCTION WILL BE OPEN TILL FRIDDAY GET YOUR RAFFLE TICKETS ONLINE AND ON-SITE.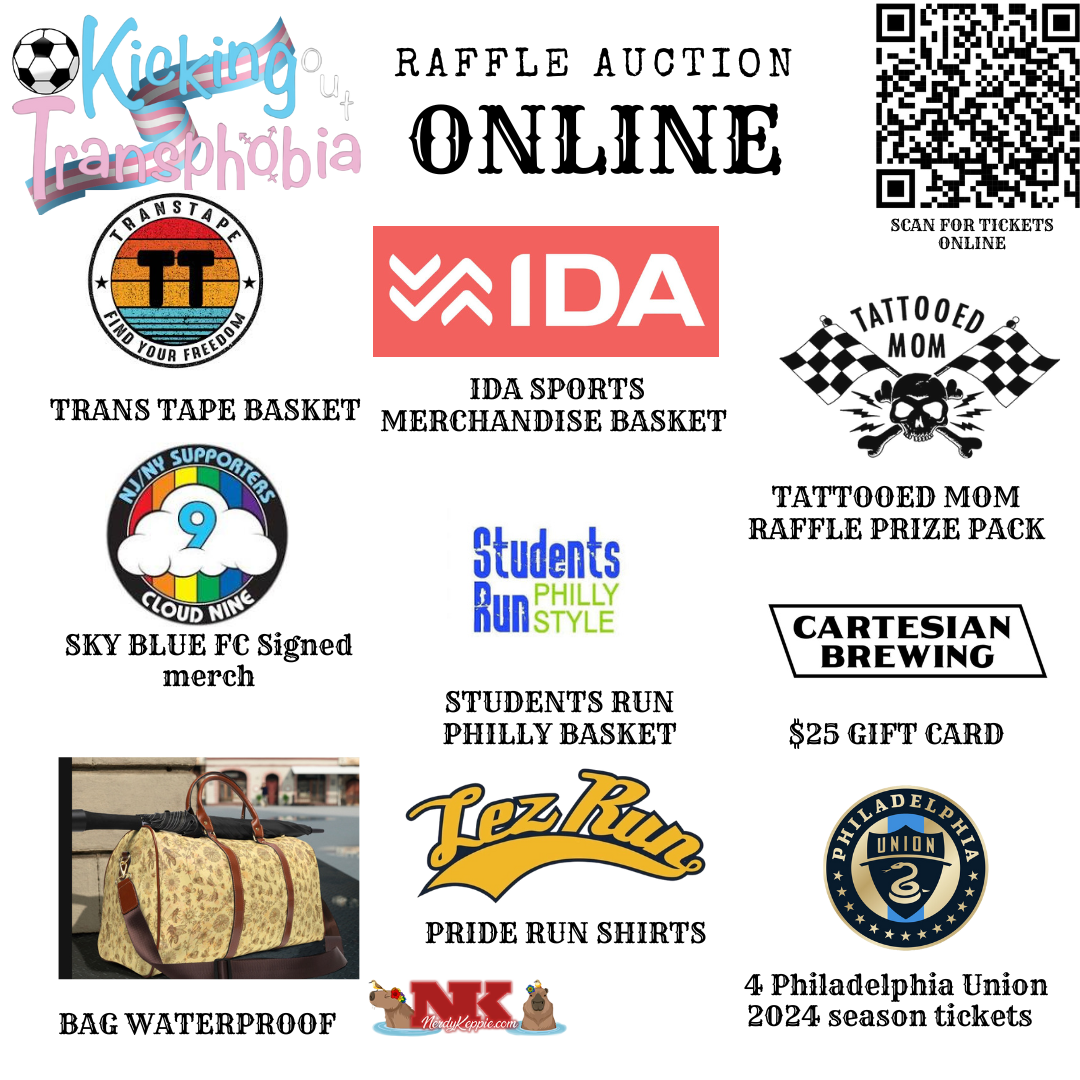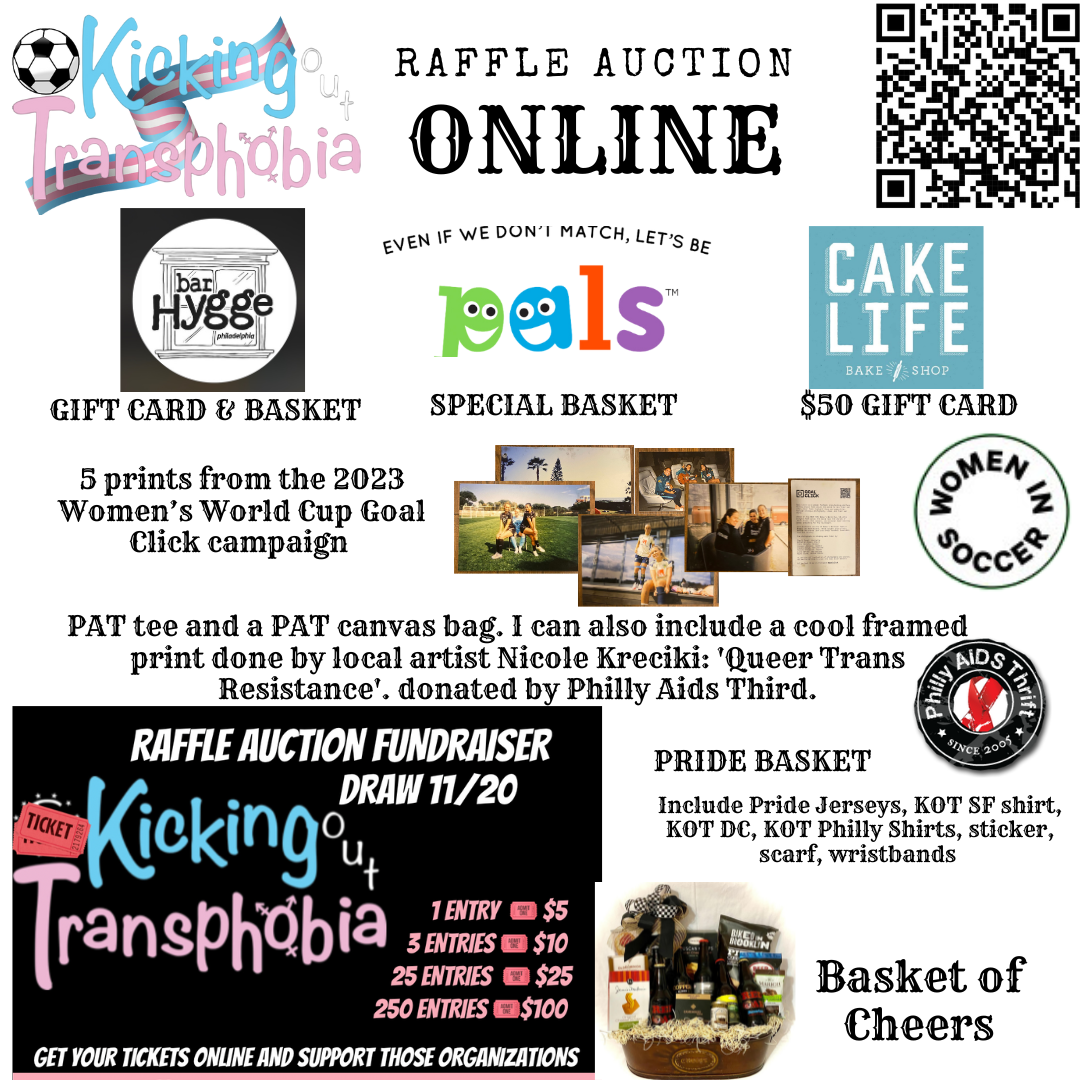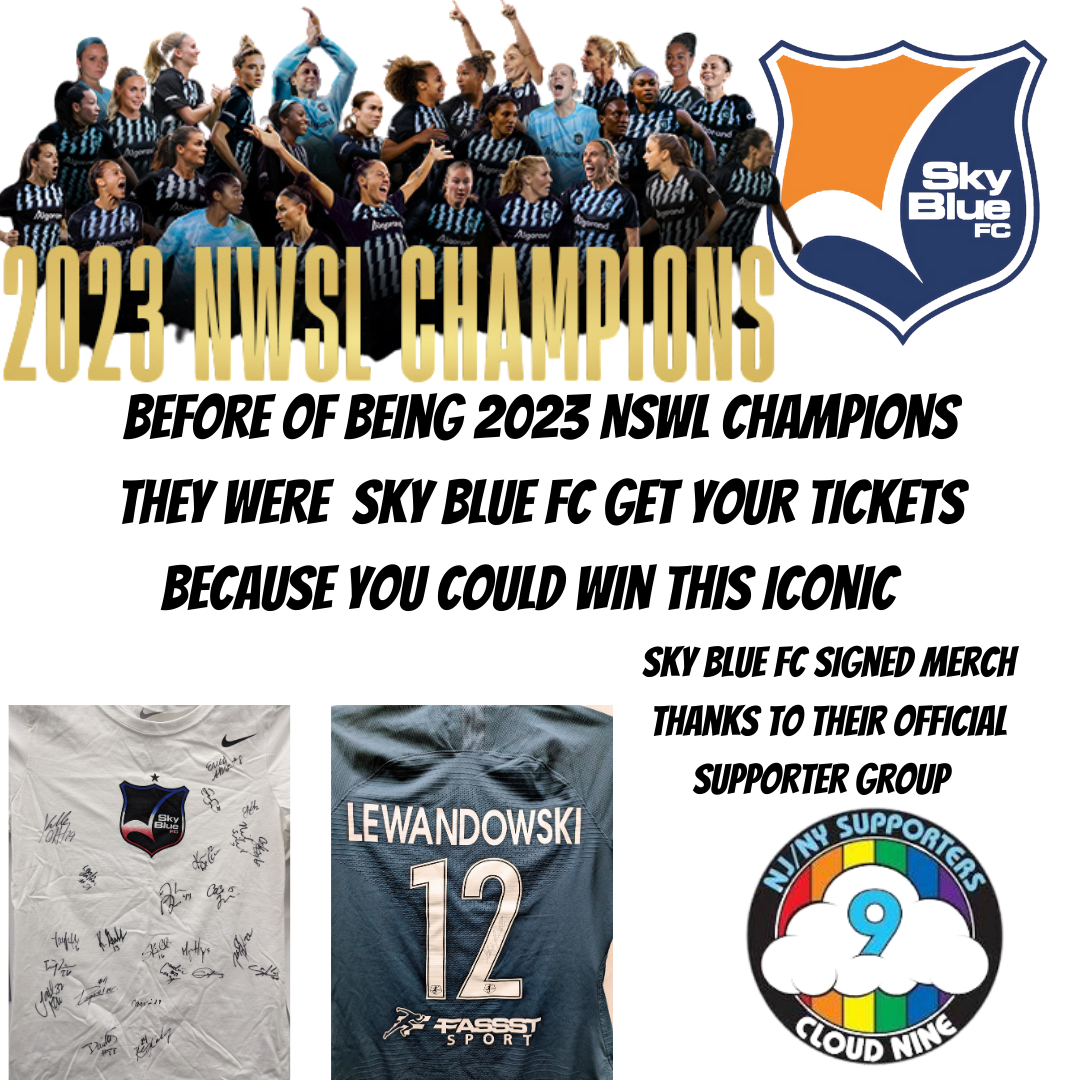 EVENTS
DRAW EVENT AT SOUTHHOUSE. WATCH THE LIVE STREAMING LEADED BY FALCONS PRESIDENT Martin Alfaro, former falcons president, tournament founder and board member Yunio Martinez and former Falcons & Philly KOTT Chair Mel English.
Thanks to everyone who came out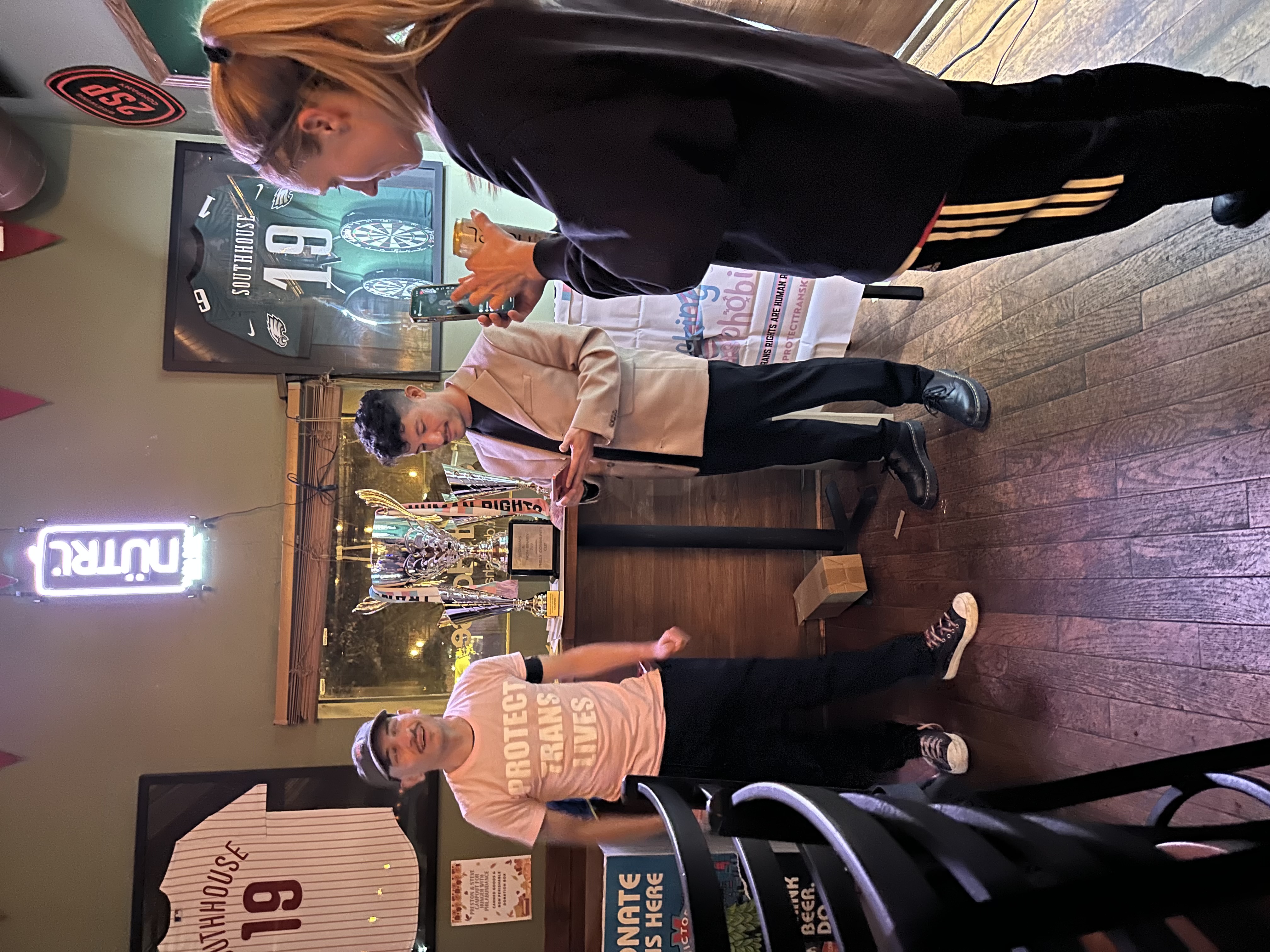 WOMEN'S & NON-BINARY DIVISION
Congratulations to the winners.

Primera: DWazaers
Segunda: Bandits
Mens & Non-Binary Division
Kensington Strellados FC
ALL GENDERS.
FTSC BAES EMPOWER BAES
NATIONAL WOMEN SOCCER LEAGUE FINAL WATCH PARTY
SUPPORTERS
THANKS TO ALL THOSE TEAMS FOR PLAYING

STARFINDER
SENZA NOME
SOHOMIES
PHILADELPHIA FALCONS
OG FC
DWAZERT
RAGING CHILLIS
SOUTHHOUSE FC
BALTIMORE QUEER SOCCER CLUB
FTSC WASHINGTON DC
LADY BANDITS
HONDURAS
THANKS TO THOSE SUPPORTERS. For helping the tournament mission.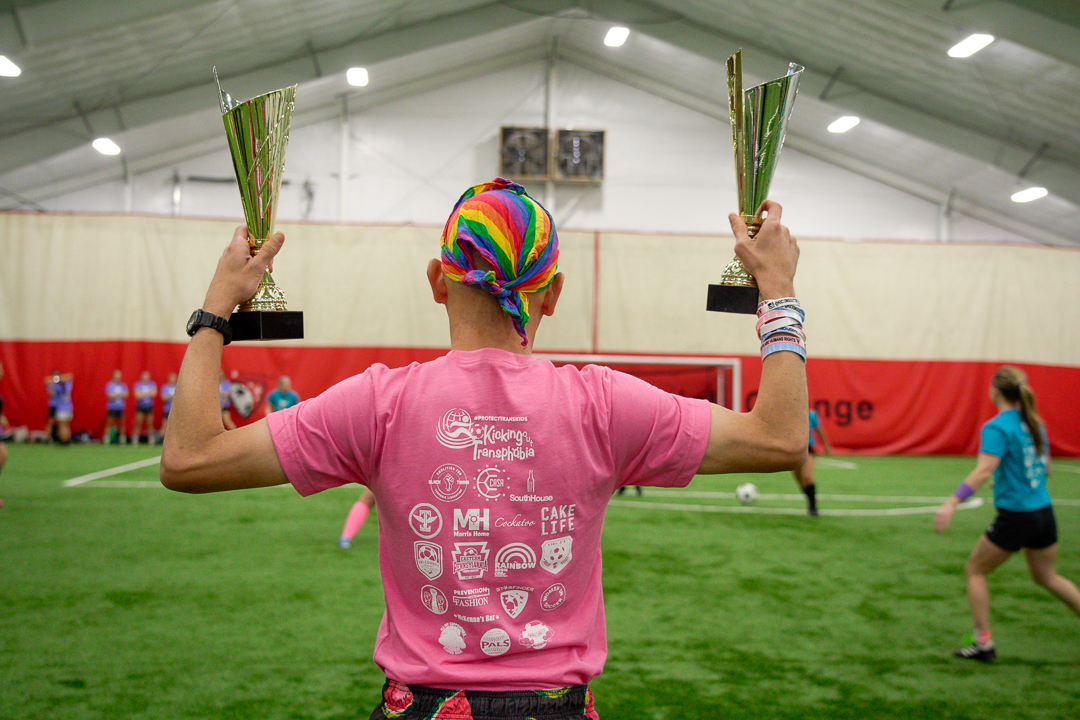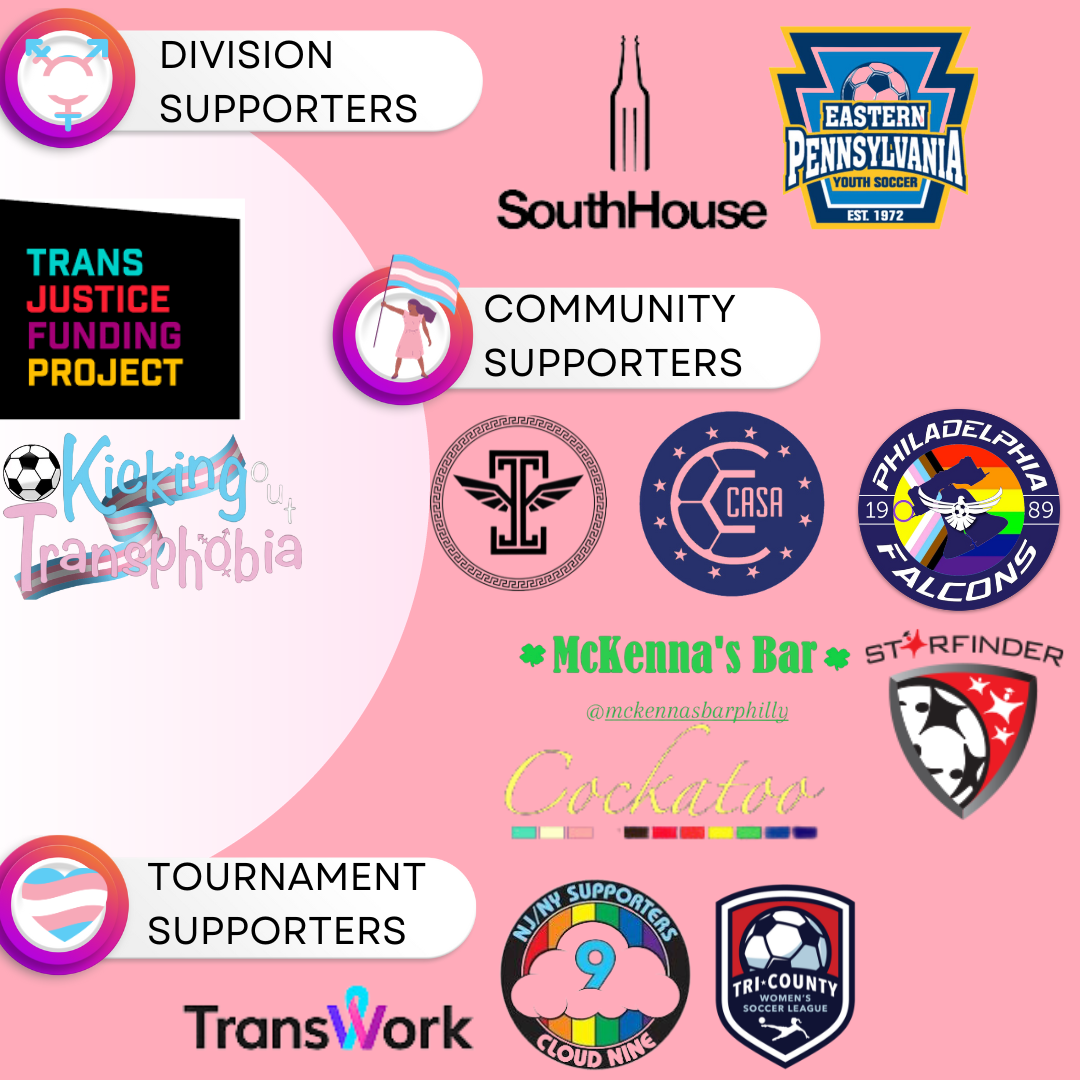 ABOUT KICKING OUT TRANSPHOBIA
Tournament Photos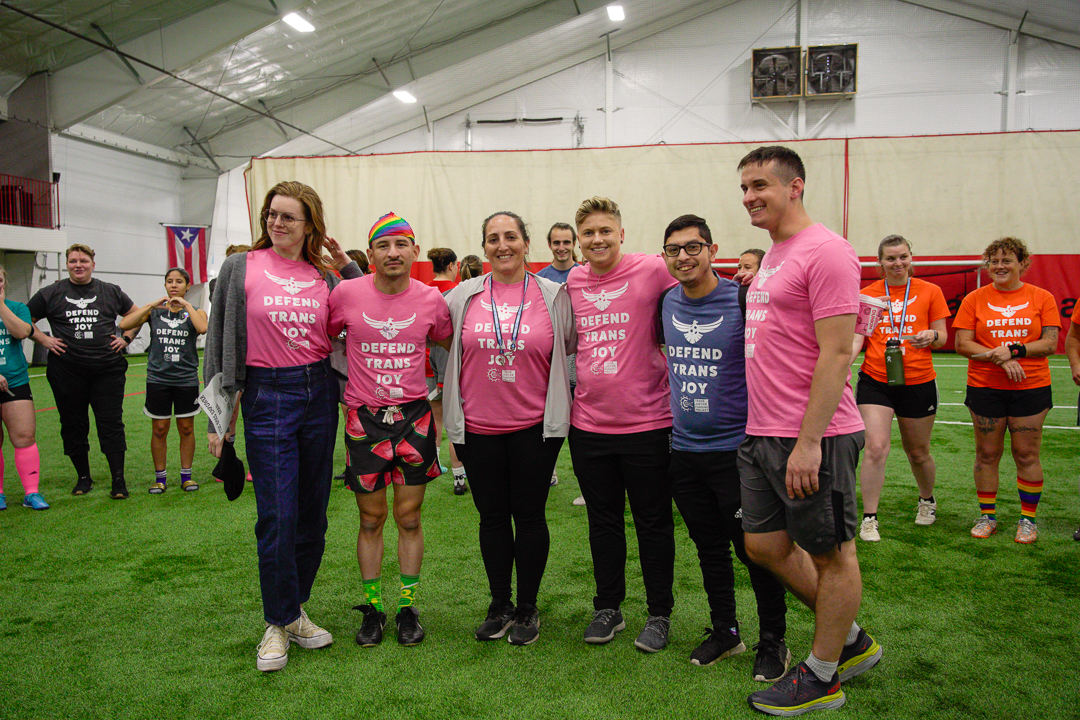 ALL THE PHOTOS FROM SATURDAY HERE