We believe in the power of sports. The Falcons use soccer to promote our mission of providing an environment of equality, togetherness, self-empowerment, and recreation on and off the field. We create and participate in events as a club which serves as a commitment to ourselves as well as the LGBT+ community at large.
It is only through generous donations, sponsorships, and in-kind gifts that the Falcons are able to continue developing an inclusive community in which all people are welcome.
We're a fun and diverse group, and we love to play soccer! Our members come from all walks of life: single, married, with and without children, all genders, all nationalities, and all ages. And, we like to have a good time no matter what, which means we like to get out there and be active. Your generosity will be seen by many, so please donate now!
Become a Sponsor. Inquire about our Sponsorship Levels
We offer flexible sponsorship opportunities for businesses, brands, and partners looking to support the Falcons. If you're interested in supporting the club, please contact Yunio Martinez our Fundraising and Sponsorship Liaison, and/or review the sponsorship levels below.
Note: If any benefits offered do not match your establishment (e.g.unable to host an event or happy hour at your establishment), we will work with you to find a suitable substitute.
TO SUPPORT THE FALCONS IS TO SUPPORT INCLUSION IN SOCCER
Help us promote you:
With your sponsorship, donation, or in-kind gift, the Falcons will promote your generosity at various festivals, fundraisers, tournaments, on our website, and more.


Help us support others: Many of our players find the Falcons to be an environment where they can be themselves and discover friendship and support in their LGBTQ community.


Tax-deduction: We're a 501(c)(3) club, which means your donation is tax-deductible to the extent allowed by the law. Once you make a donation we will send you a confirmation letter which can be used for tax purposes as substantiation of your contribution.


Help us to continue to create safe soccer spaces where everyone is able to play the sport regardless of gender identity, sexual orientation, or gender expression.


SUPPORT OUR TOURNAMENTS
Since 1989, the Philadelphia Falcons Soccer Club has developed a proud LGBT soccer tradition in the Philadelphia region. With over 360 active members, the club brings together adult players of all skill levels for informal weekly pick-up games, organized league and tournament play, and social events with the goal of providing an environment where friendships, fitness, fair play, and fun flourish.

By sponsoring the Falcons, we help you spread the word about your business and get the loyal patronage of the Falcon's members.
Some sponsorship opportunities we offer are:
Raffle Items and Awards
Tournament Swag bags
Logo in our shirts
Promotion in Social Media
And Social Events in your establishment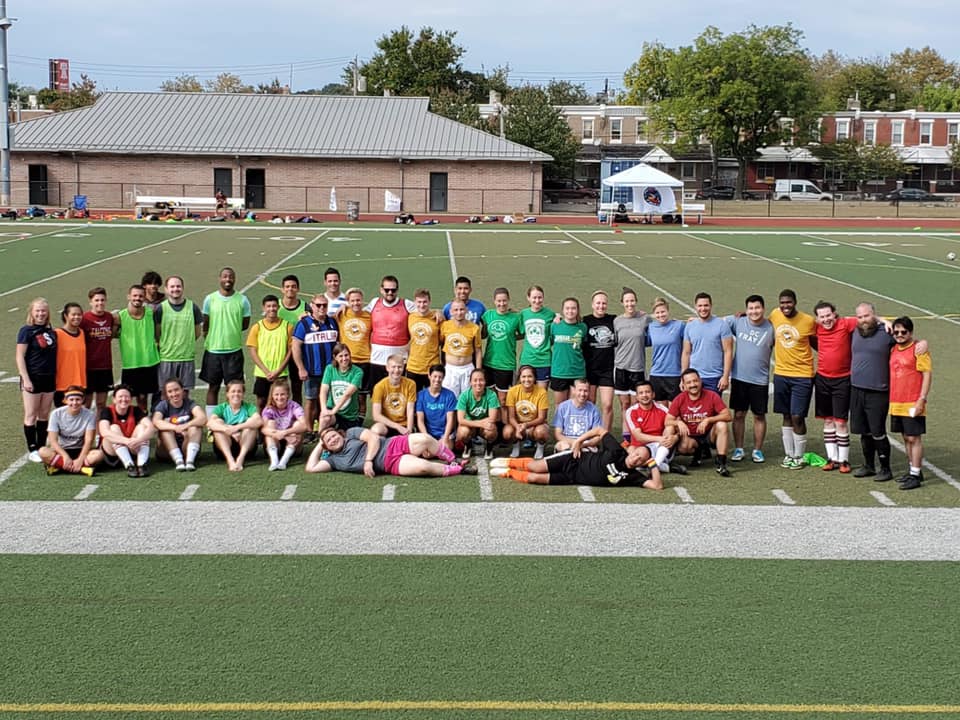 SUPPORT OUR TEAMS
We would love to consider your brand for our team(s) to wear for local league play or national and international tournaments. You could sponsor a single team OR you could sponsor the whole club. Our players in our teams play in men's league, Women's Leagues and/or coed league play. Each team plays one or more times a week, and has exposure to teams they're playing against, their guests, and teams arriving and departing the fields.
The Falcons organize teams all year around in different leagues in the region, From 11v11, 7v7, 5v5, Mens Matching, Womens Matching and Mixed Genders Leagues. Organizing teams goes towards the captains responsibilities and all the players are the ones in charge to cover uniform's, leagues fees, travel expenses. Currently our teams are Womens & Non-binary 7v7, Mens & Non-binary 7v7, Mixed Genders 7v7, Womens & Non-binary 11v11 two teams in D3 and D2.
Partnering with our Teams means they will wear uniforms with your logo, Social Media posts as Player of the Match, Team Name and Post Games and Events in your establishment.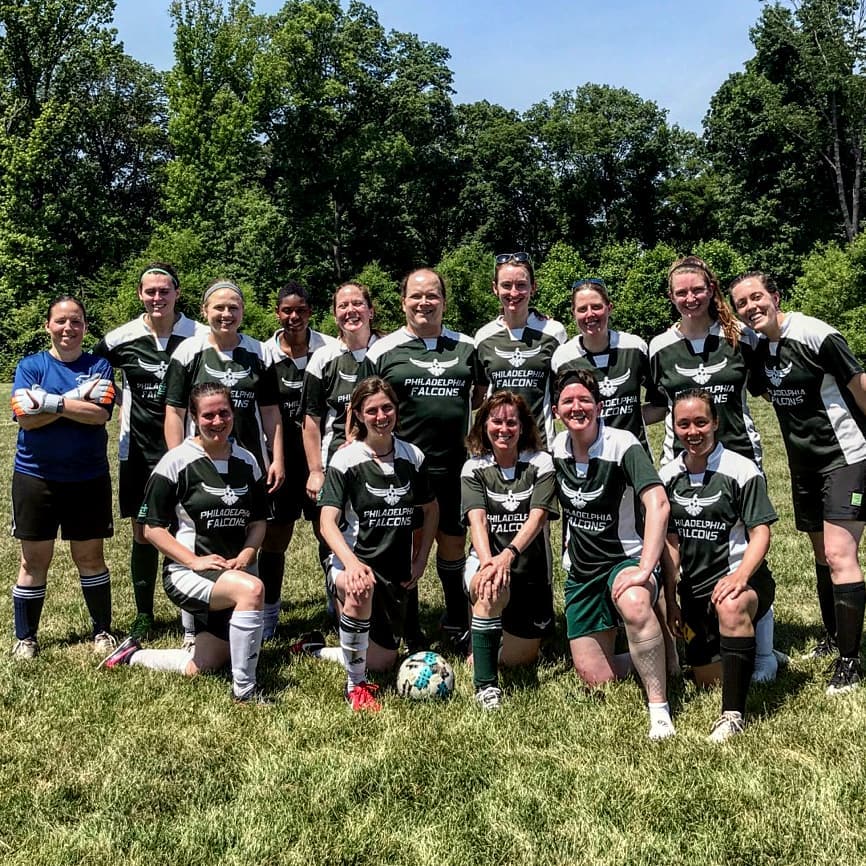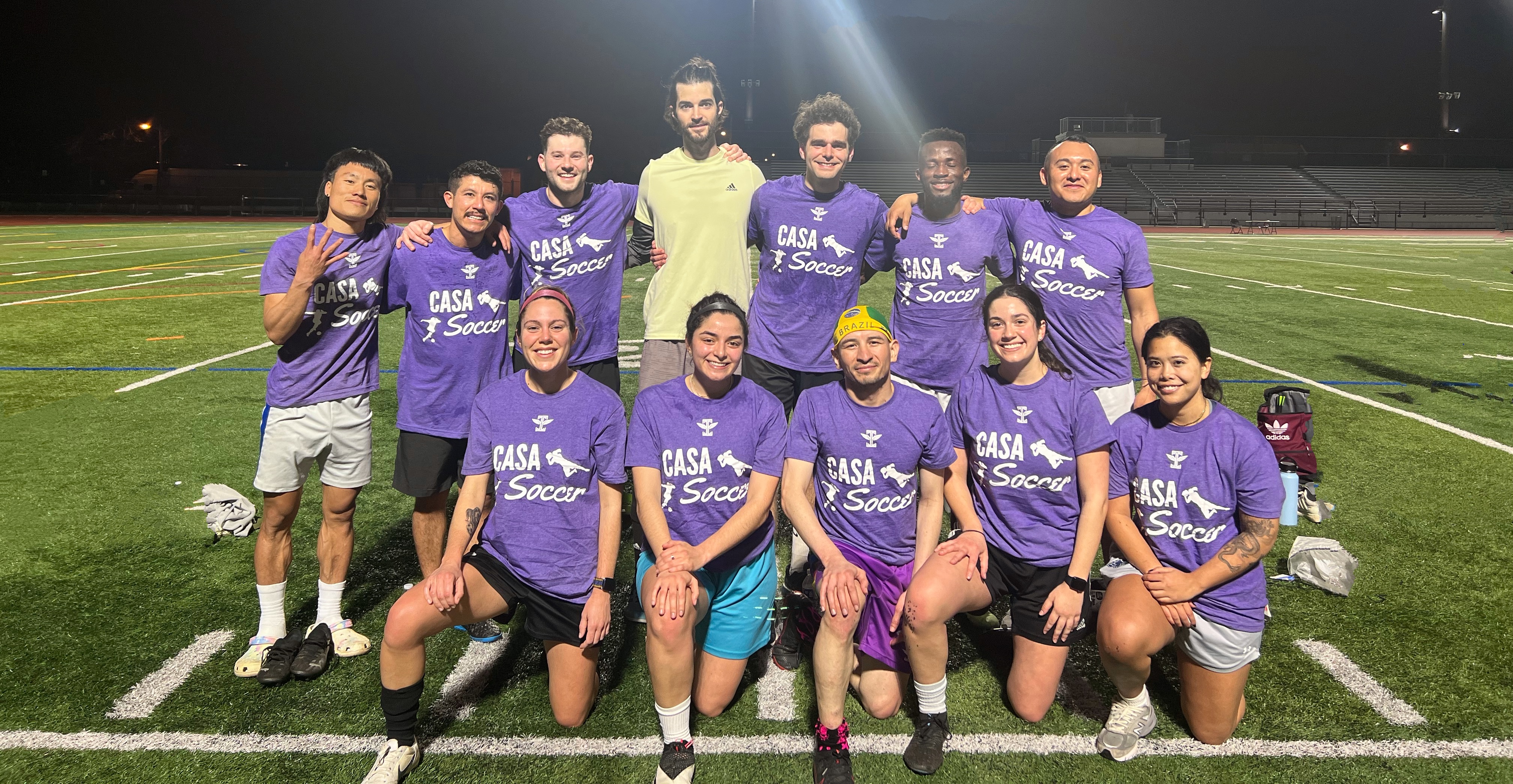 Contact us
Email:
Yunio Martinez
fundraising@Phillyfalcons.org
(267)983-7014