These are some of the leagues and tournaments where the Falcons play.



Contact president@phillyfalcons.org
if you'd like to join any Falcons team
or want more information about upcoming leagues and tournaments.
League and Tournaments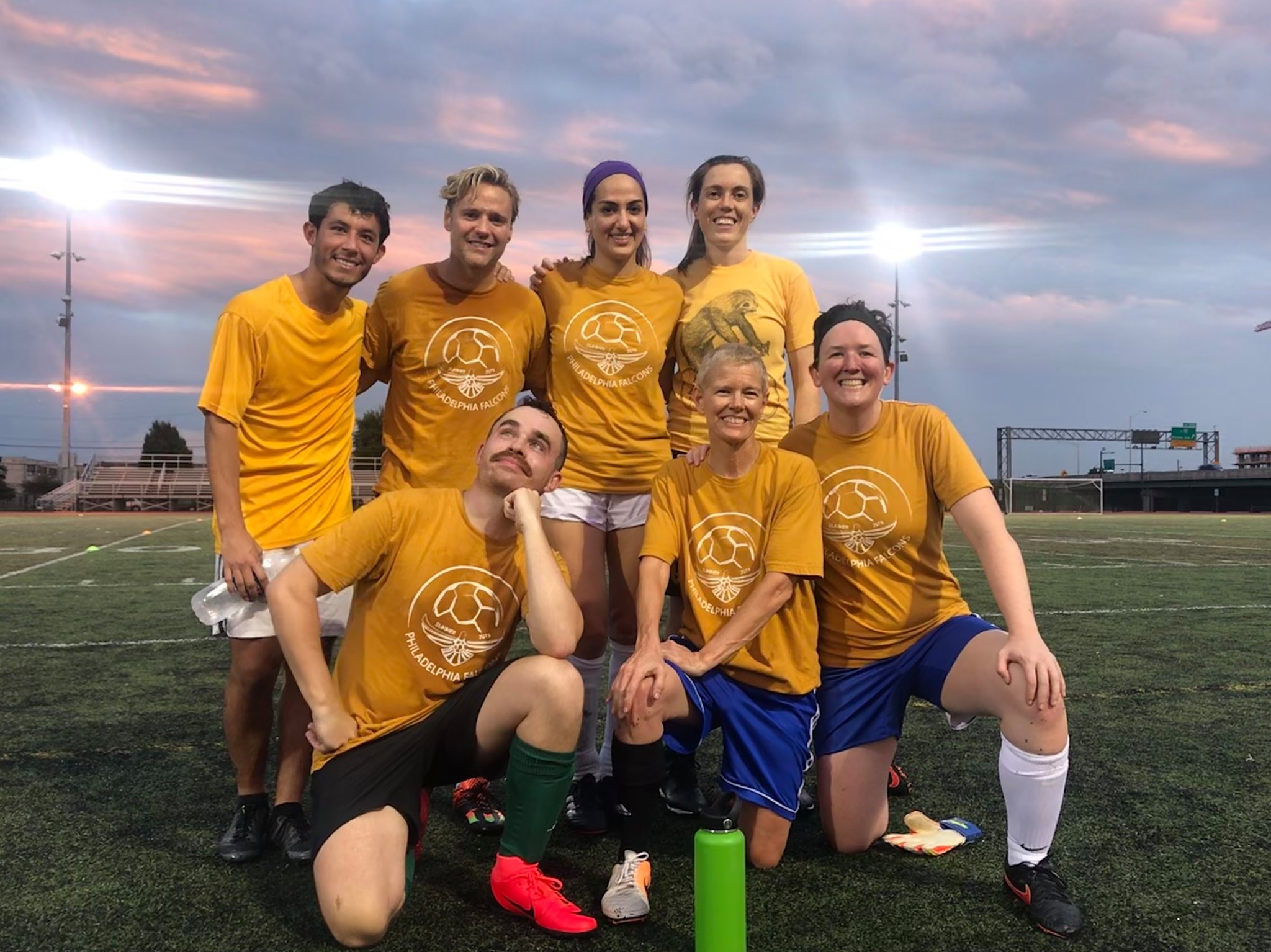 Falcons Seasonal Leagues
The Falcons organize friendly leagues year round just for our members. We play indoors and outdoors in Philadelphia on teams of mixed ability so our members can see their friends and meet new faces. We subsidize these leagues to make them as accessible as possible to all members.

Liberty Bell Classic Tournament
The Falcons have hosted the annual Liberty Bell Classic (LBC) since 2007. It has taken place over Memorial Day weekend and over OutFest weekend in October. Players are placed on teams of mixed ability so everyone has a chance to play and win! LGBTQ+ clubs from across the region are invited to join us for a weekend of soccer and fun.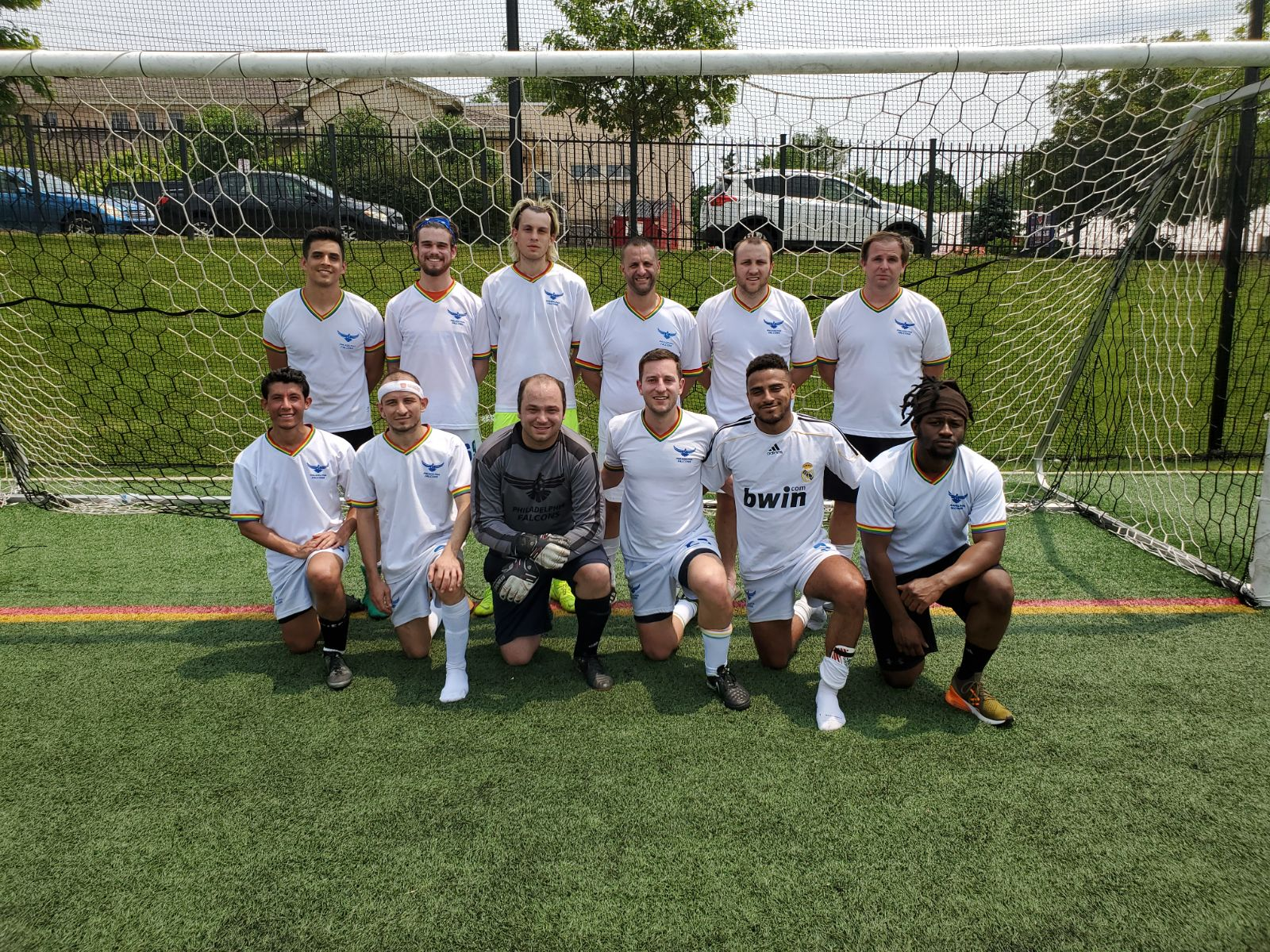 CASA Leagues
The Falcons regularly play in CASA leagues around Philadelphia. These competitive, year-round leagues include 11v11, 7v7, men's, women's/non-binary, and co-ed leagues. CASA gives our players a chance to compete against other amazing players in the region.
The Menâ??s matching play Saturdays and the small sides weekly. Please email vicepresidente@phillyfalcons.org if you would like to be part of.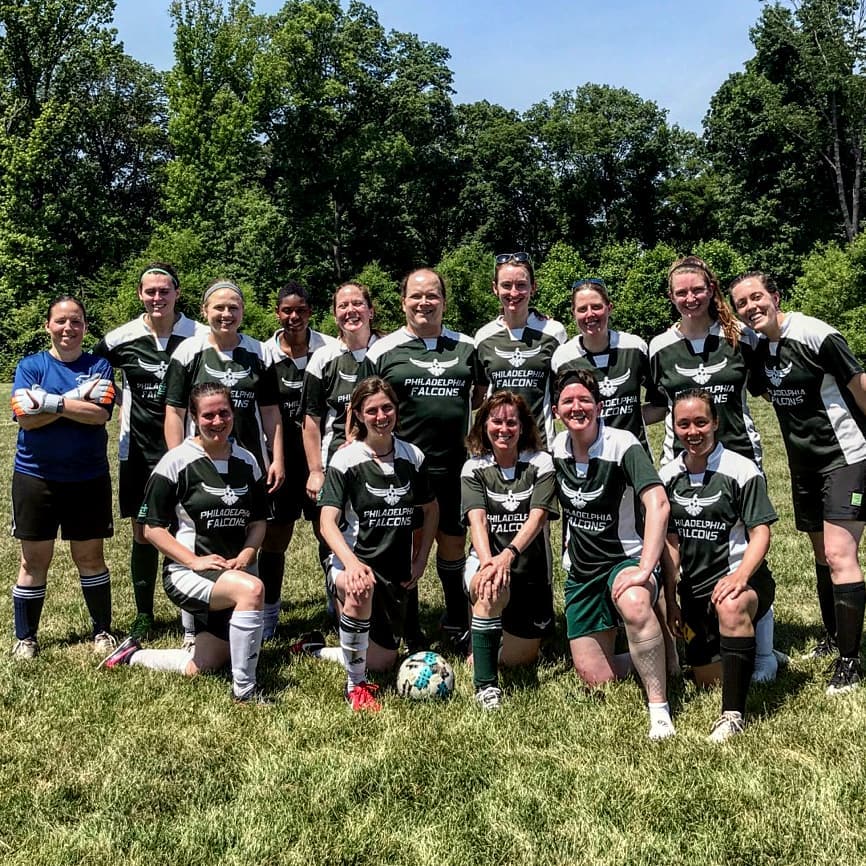 Tri-County Women's Soccer League
Falcons women and nonbinary Falcons have played in Tri-County for many years. Tri-County is an adult women's league based in the greater Philadelphia area that runs every spring and fall. For the last several years, Falcons Orange has played in Division 2 and Falcons Green has played in Division 3.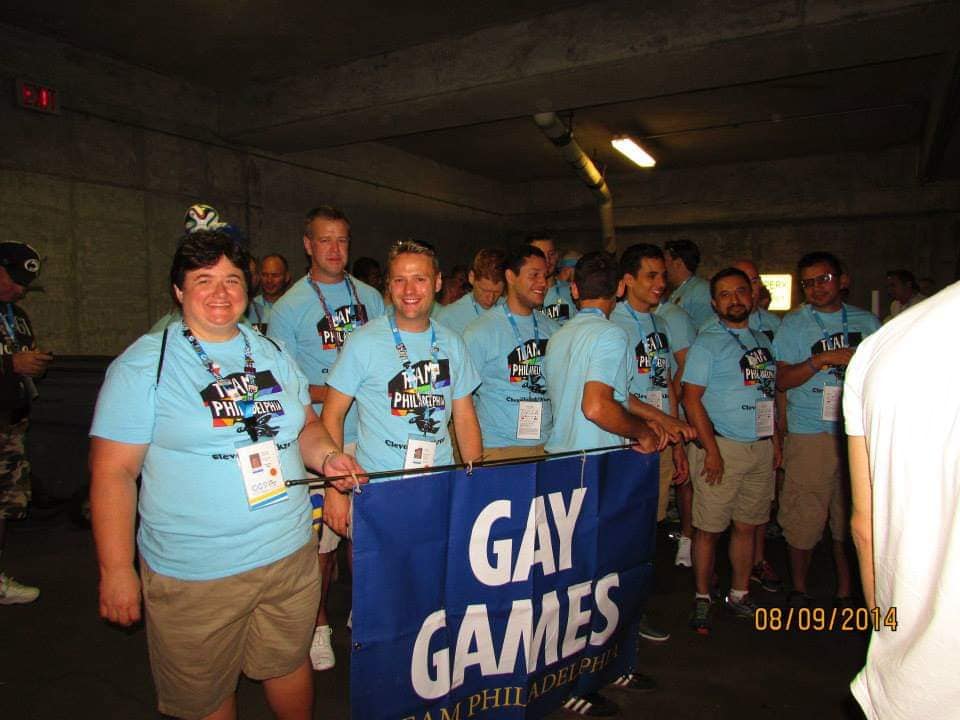 Gay Games
Falcons of all genders have played in the Gay Games and IGLFA Tournaments, which occur in the summer every four years. We last played in 2018 in Paris, France and in 2014 in Cleveland, Ohio, DC in 2022, this year the IGLFA Championship will be in June in St. Petersburg Florida and Gay Games in Guadalajara/HongKong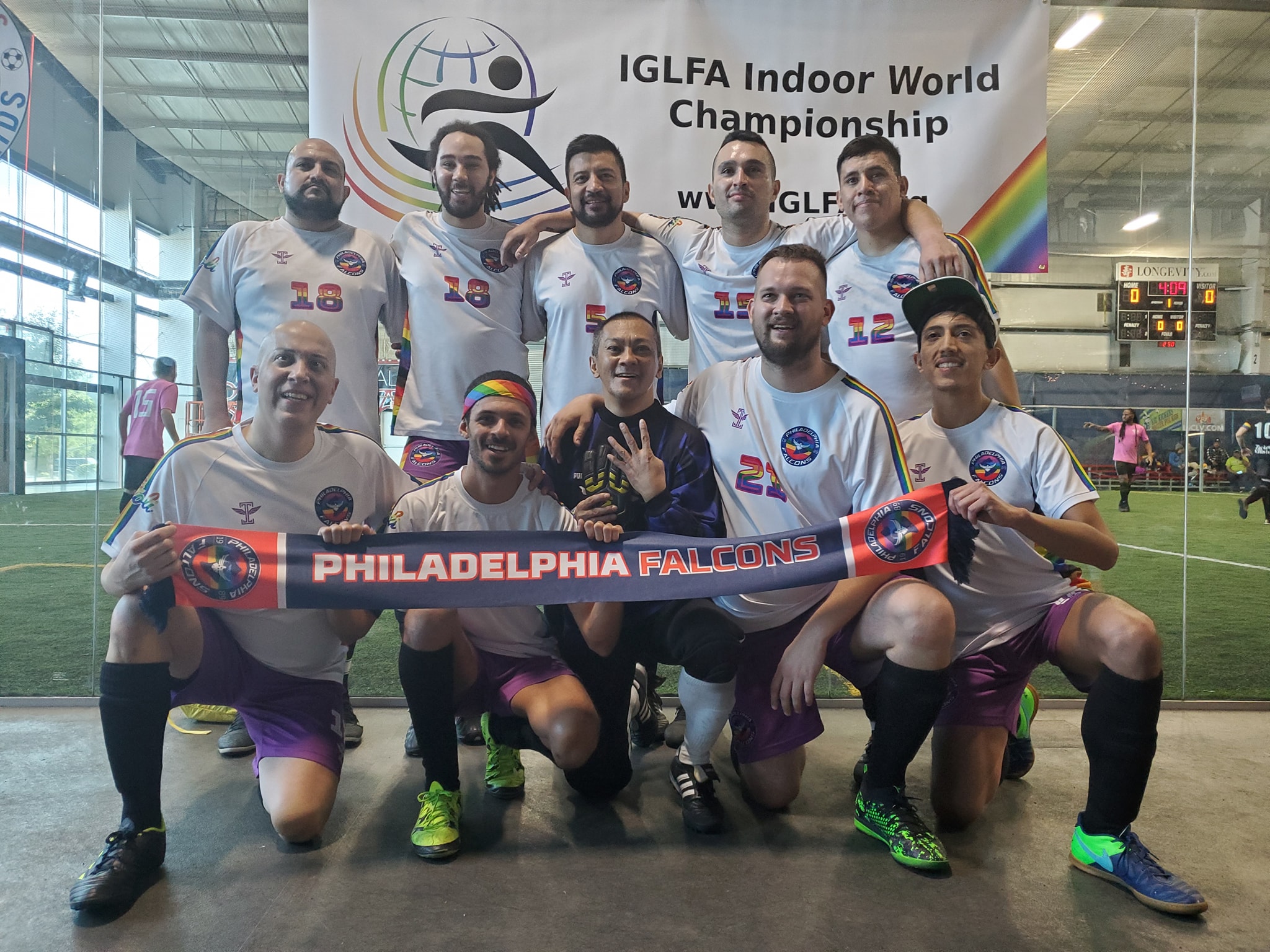 Sin City Classic / IGLFA Indoor Tournament
Falcons teams participate in the Sin City Classic every January in Las Vegas. The indoor soccer tournament happens at the same time as athletic tournaments for two dozens other sports, with thousands of LGBTQ+ athletes participating.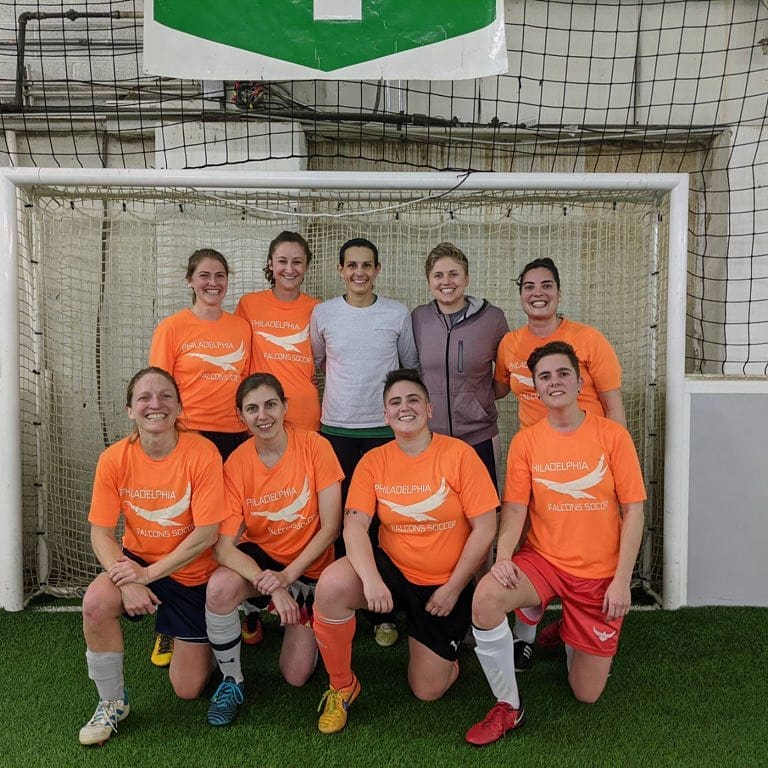 DC Federal Triangles Women's Indoor Cup
At least one team of women head to the DC area every winter for the Federal Triangle's Women's Indoor Cup, where we usually play in the lower division.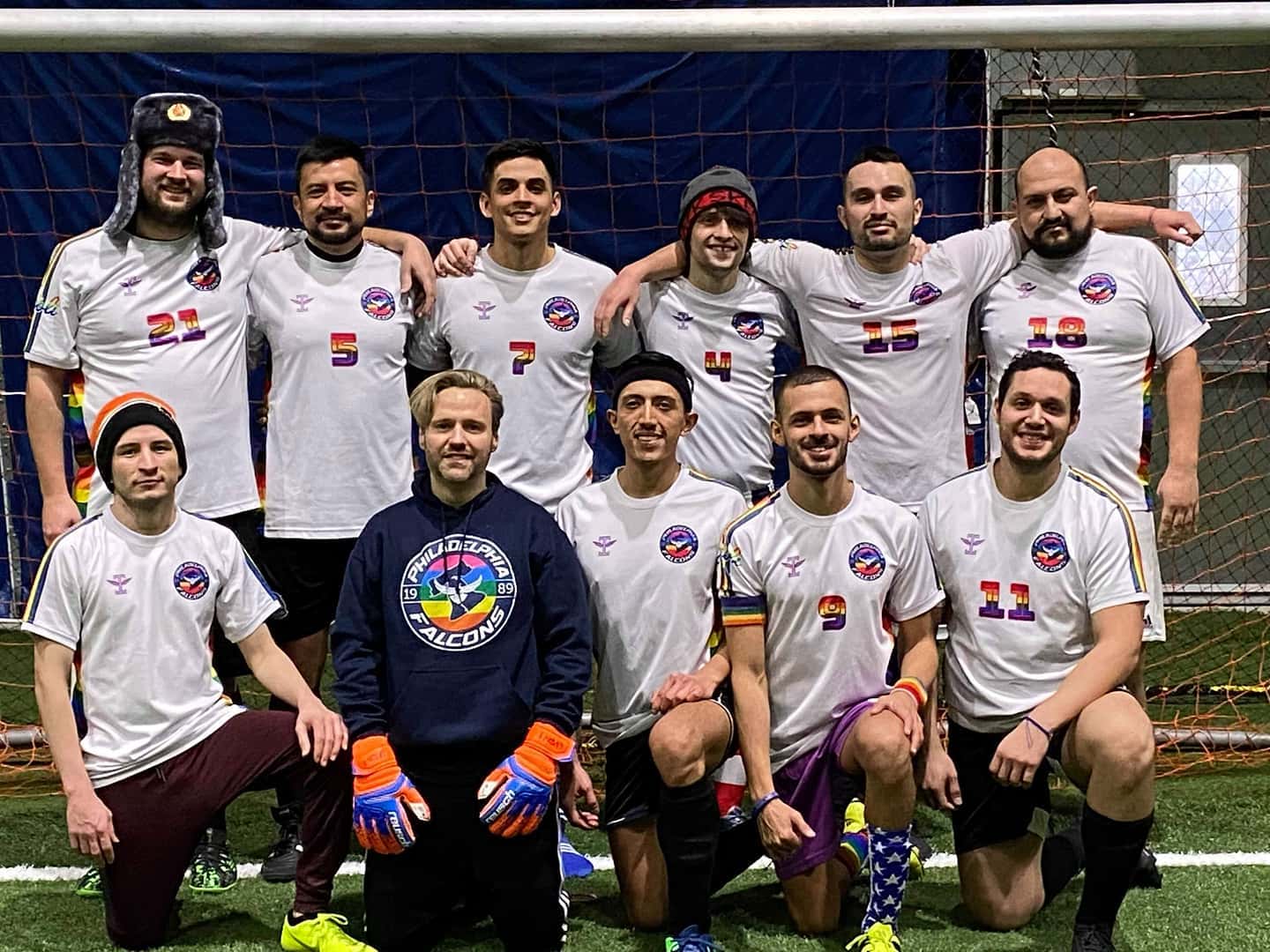 Albany Empire's Blizzard Cup
Falcons head to Albany in February for the Blizzard Cup. We brave the cold to play in the bubble with other teams from LGBTQ+ soccer clubs across the northeast. Please contact j.ivanmartinez@hotmail.com for more information.