Our Liberty Bell Classic Tournament is back, and we'd love for you to join!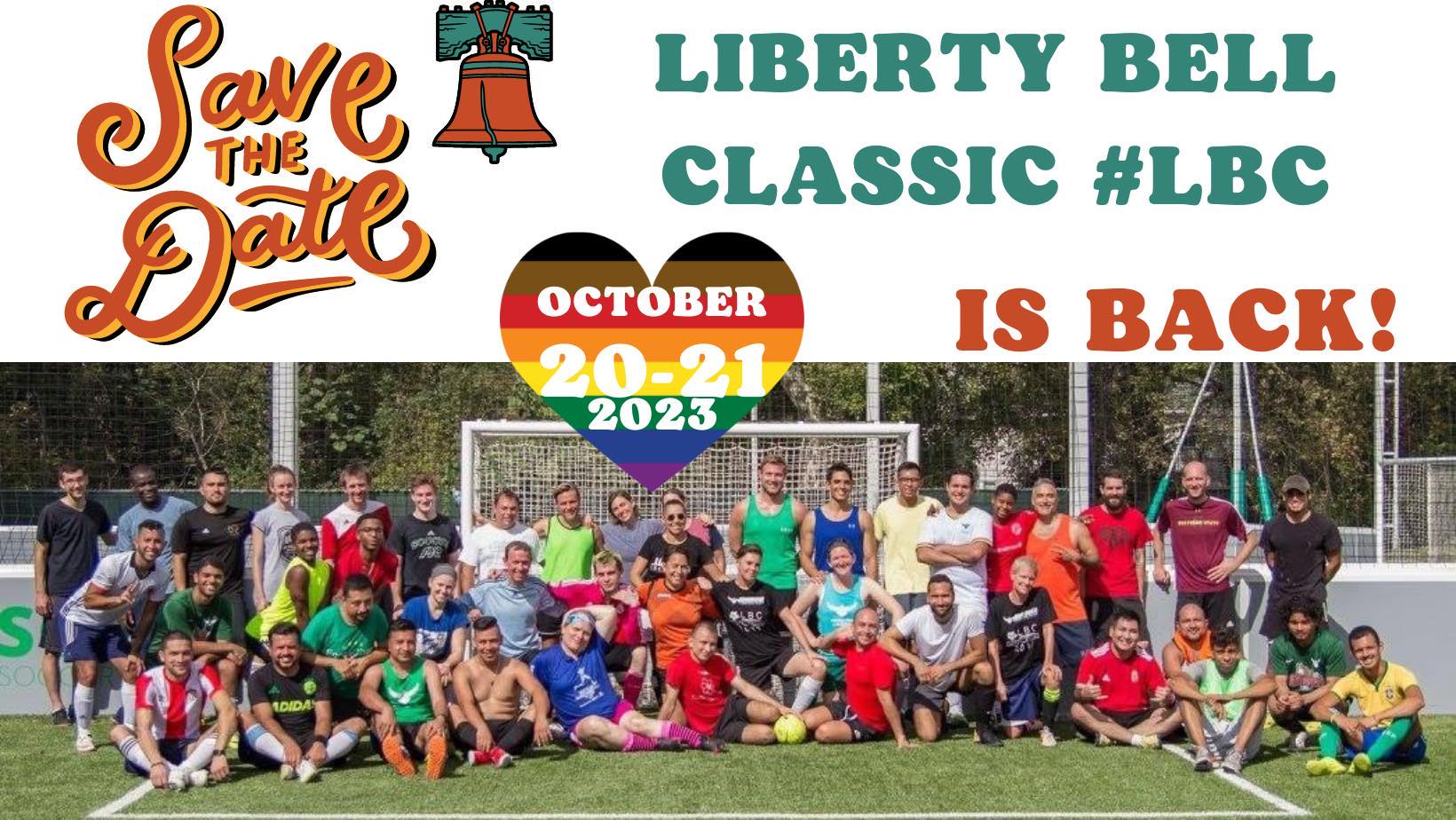 You registration fee includes tournament play, Sunday brunch, an LBC t-shirt, and free admission to the social events.
Tournament:
Open/All-gender, 5v5 on turf fields, 2 female/non-binary identifying players required on the roster.

Games will be played on Saturday October 21st from 10am to 3pm.

Location: Phield House at 814 Spring Garden, Philadelphia PA 19123.
Social events:
Friday Oct 20th - Registration party, 7pm - 10pm at Ubar.

Saturday Oct 21st - Bar crawl, including free entrance to Woody's for tourney participant, starting at 7pm

Sunday Oct 22nd - Brunch 12pm - 2pm at Cockatoo.
Registration dates:
Registration details:
Register individually, as small group, or as a team.

Teams must be created by their captain. Once the team is registered, players can sign up and pay the captain. Teams can have a maximum of 10 players.

You can also sign up as a free agent, and you will be added to a team.

Cost: Individual/free agent $50. Team (max 10 players) $400.
RSVP to the Facebook event here!
Any questions?
Email info@phillyfalcons.org or reach out to us via FB.