This year is going to be different, and because of the big changes the Board has decided to "celebrate" differently. The Gay and Lesbian part of LGBTQ+ has had increased attention and support but we must stand with all our brothers, sisters, and non-binary siblings. We must work harder for our trans community. With this idea in mind the club has decided to start an initiative that gives back directly to the trans community. The club will embrace a new logo, new jerseys, new swag items, tournaments, a drag show, and a new fall outdoor league in support of Morris Home
. Morris Home is the only residential recovery program in the country to offer comprehensive services specifically for trans- and gender-nonconforming individuals, which provides a safe, recovery-oriented environment in which people are treated with respect and dignity. Morris Home supports as they develop the knowledge, skills and support necessary to promote sobriety, manage emotional and behavioral difficulties, choose and maintain safe and healthy lifestyles, and develop healthy relationships with peers, family and the community. Led by Morris Home director Laura Sorensen, featured on Philly Voice as one of Philadelphia leading LGBT activists, Morris Home offers services including:
Comprehensive assessmentsIndividual and group therapy Psycho-education and relapse prevention groups Hormone therapy Residential housing, Connections with community resources for medical care, behavioral healthcare, advocacy and job placementCommunity-based, integration-focused case managementLife skills, anger management and restorative justice trainingLinkages to adjunct educational, vocational and recreational servicesPeer support groups
In recent years, issues have arisen at the programa current location in Southwest Philadelphia  including the detonation of an explosive device on the front porch, June 23, 2018. Morris Home participants have expressed increasing concerns for their safety. They need support to act on their own behalf, express their asks and demands, especially after the loss of 2 shared friends and community members in the past 2 weeks.
Next EVENTS COMING UP....
SUMMER SOCCER TENNIS TOURNAMENT 
When: Sunday August 16th. 10:30am 
Where: Hawthorne Park (12th and Catherine)
We wanted to provide our Falcons Family with an opportunity to not only get some touches on the ball, but also a little safe socialization with other falcons. Two things we all have been craving! This tournament will be coordinated in conjunction with our Summer Pride Fundraiser with The Morris Home. So all proceeds from registration fees and sales at the tournament will be added to our fund! In our tournament, teams of two will compete in group style play, with a minimum of 3 games, before continuing into a single elimination playoff system. You can register as a team (pair) or as a free agent. Registration is $10 per person, and $20 per team. As of now our tournament will be held on Sunday, August 16th at Hawthorne Park. 
FACEBOOK EVENT
REGISTER HERE
KICKING OUT TRANSPHOBIA TOURNAMENT in collaboration with CASA SOCCER LEAGUE...
ONLINE AUCTION....
Wants to DONATE to our Summer Pride Fundraiser CLICK HERE..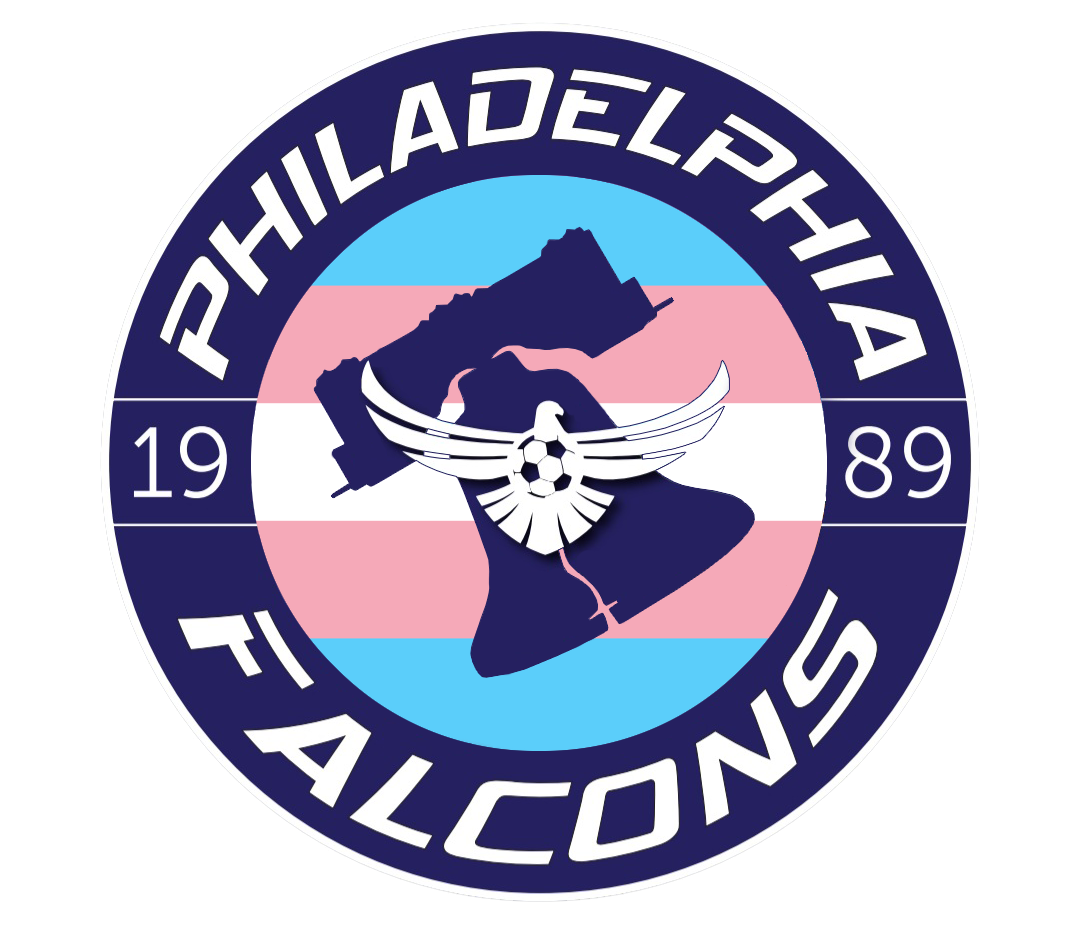 Check out our STORE to get this Special Jerseys for this Campaing..