CASA SOCCER AND PHILLY FALCONS are hosting a Pre-Season Tournament KICKING OUT TRANSPHOBIA as a part of the PHILLY FALCONS SUMMER PRIDE FUNDRAISER... Benefiting our Trans Community..
All the funds raise will go to MORRIS HOME..
After the Winter Season the Most Popular amateur league in the Tri-State is preparing their come back to the pitch. And the best way to do it is for a good cause.
Joining the Philadelphia Falcons the LGBTQIA+ soccer club in their SUMMER PRIDE FUNDRAISER which raises funds for the Trans community benefiting MORRIS HOME.
MORRIS HOME is the only residential recovery program in the country to offer comprehensive services specifically for trans- and gender-nonconforming individuals, which provides a safe, recovery-oriented environment in which people are treated with respect and dignity. Morris Home supports as they develop the knowledge, skills and support necessary to promote sobriety, manage emotional and behavioral difficulties, choose and maintain safe and healthy lifestyles, and develop healthy relationships with peers, family and the community. Led by Morris Home director Laura Sorensen, featured on Philly Voice as one of Philadelphia leading LGBT activists, Morris Home offers services including:
Comprehensive assessmentsIndividual and group therapy Psycho-education and relapse prevention groups Hormone therapy Residential housing, Connections with community resources for medical care, behavioral healthcare, advocacy and job placementCommunity-based, integration-focused case managementLife skills, anger management and restorative justice trainingLinkages to adjunct educational, vocational and recreational services Peer support groups
(The tournament is an Pre-Season for 8 teams of different divisions, where CASA would be applying the NEW COVID-19 PROTOCOLS)
The tournament consists of two weekends, 8 team Knockout where in the end ONLY ONE TEAM WILL BE THE WINNER OF THE KICKING OUT TRANSPHOBIA TOURNAMENT..
ALSO THE SPECIAL RAINBOW AWARD FOR THE TEAM WHO RAISE MORE FOR THE CAUSE... YOU CAN BE PART OF THIS SUPPORTING OUR CAUSE MAKING AMY DONATION OR BUYING ANY RAFFLE TICKETS (Winners will be announce . August 29th.. in the AWARDS CEREMONY...
Let's meet the 7 TEAMS who will be joining the Philly Falcons in this Great Cause..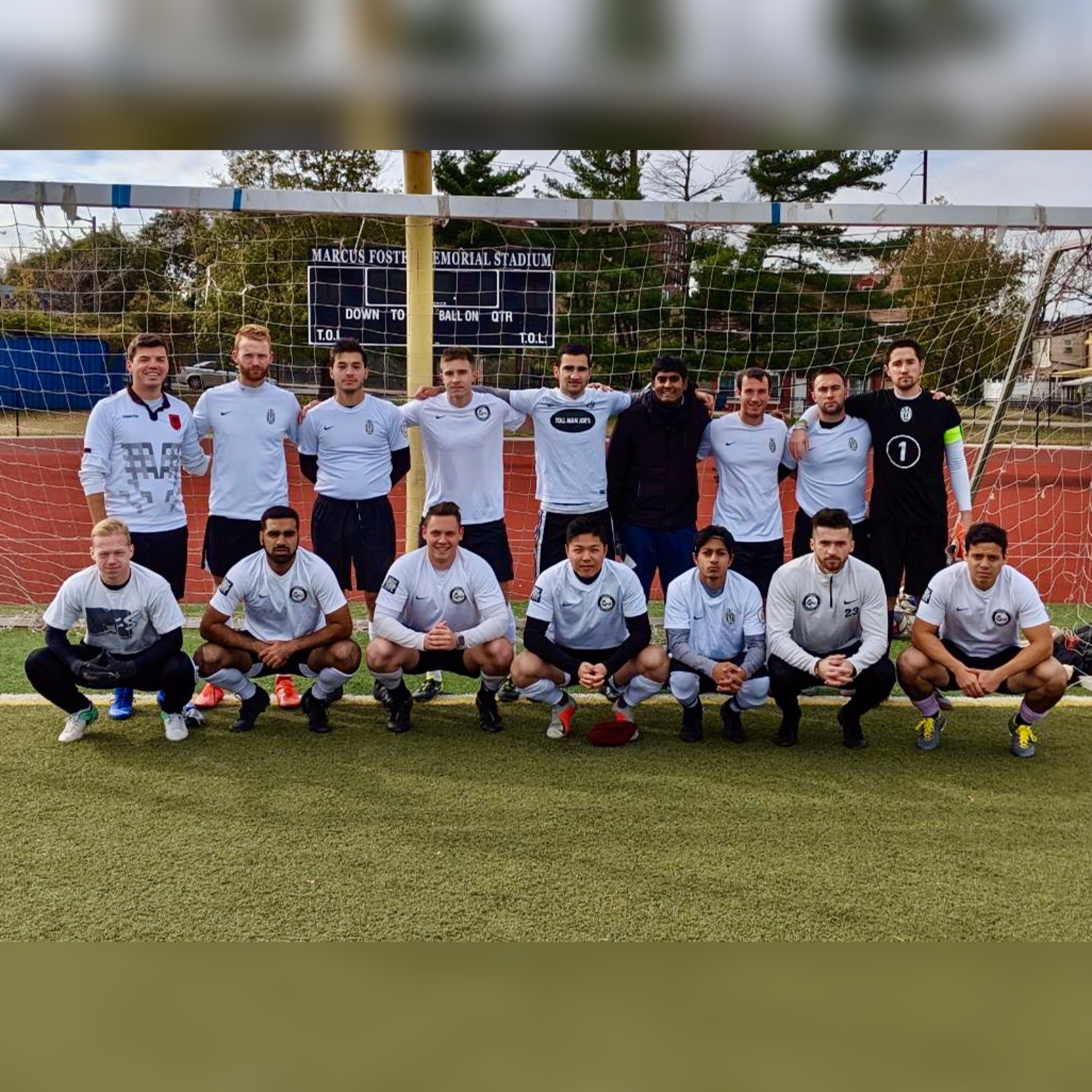 VIDAS FC
Captain: Grayson Magnuson
Vidas United was formed as an extension of Drexel University Club Soccer in January 2015, playing its first season in the CASA Soccer League Segunda Division in the spring of 2015. The team bounced between Segunda and Primera, decent form in the spring 2018 season promoted Vidas back to the Primera division where they remain. In January 2019, Vidas rebranded as Vidas United FC, expanding to two teams: Vidas United in Primera and Vidas FC in Tercera. In July 2019, Vidas United FC expanded to a third team within the space of 6 months; entering a squad into the United Soccer League of PA second division, putting Vidas on the map within the US Soccer pyramid.
We know KICKING OUT TRANSPHOBIA IS NOT A REGULAR TOURNAMENT SO WE WANTED TO ADD SOME GAYNESS TOO AND SHOULD AN DRAG QUEEM FROM ALL STARTS FOR EACH TEAM...
DRAG QUEEN: Trixie Mattel..
It was a hard decisions to pick one WHITE  Drag Queen Name for the whole list.. with some many talented DRAG QUEENs..  First PEARL was a good option because she is kinda Boring and HOT... (insert the hot emoji here) And Vidas have a bunch of hot players there.. but then we realized TRIXIE MATTEL is the CHOOSE ONE... Yeah I can heard your complains GURLS SHE IS A WINNER Of All Stars. And probably VIDAS don't win the KELLY CUP Last year of the past 5 years they have been in the League. They did win a Game last Season... The Fall and they dont loss any Game in the Spring (I just remember the Season got canceled for MISS RONA)  BUT A FACT from TRIXIE is She is fully-fledged country and when she got eliminated the First time.. The hashtag #juscticefortrixxie become a trending I mean if A TEAM ON CASA is on Top of the Social Media VIDAS UNITED is one of them.. Every day your get the Daily pic of those hotties... If u want to see them just use the hashtag #vivavidas.. They are one of the Favorites to win this Tournament so keep an eye on Instagram for their stories... I KNOW WE THE PEOPLE...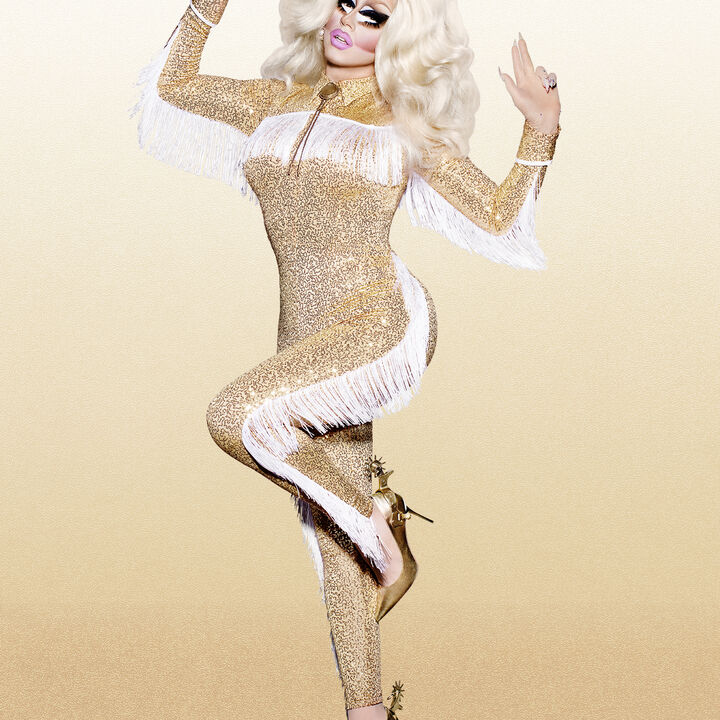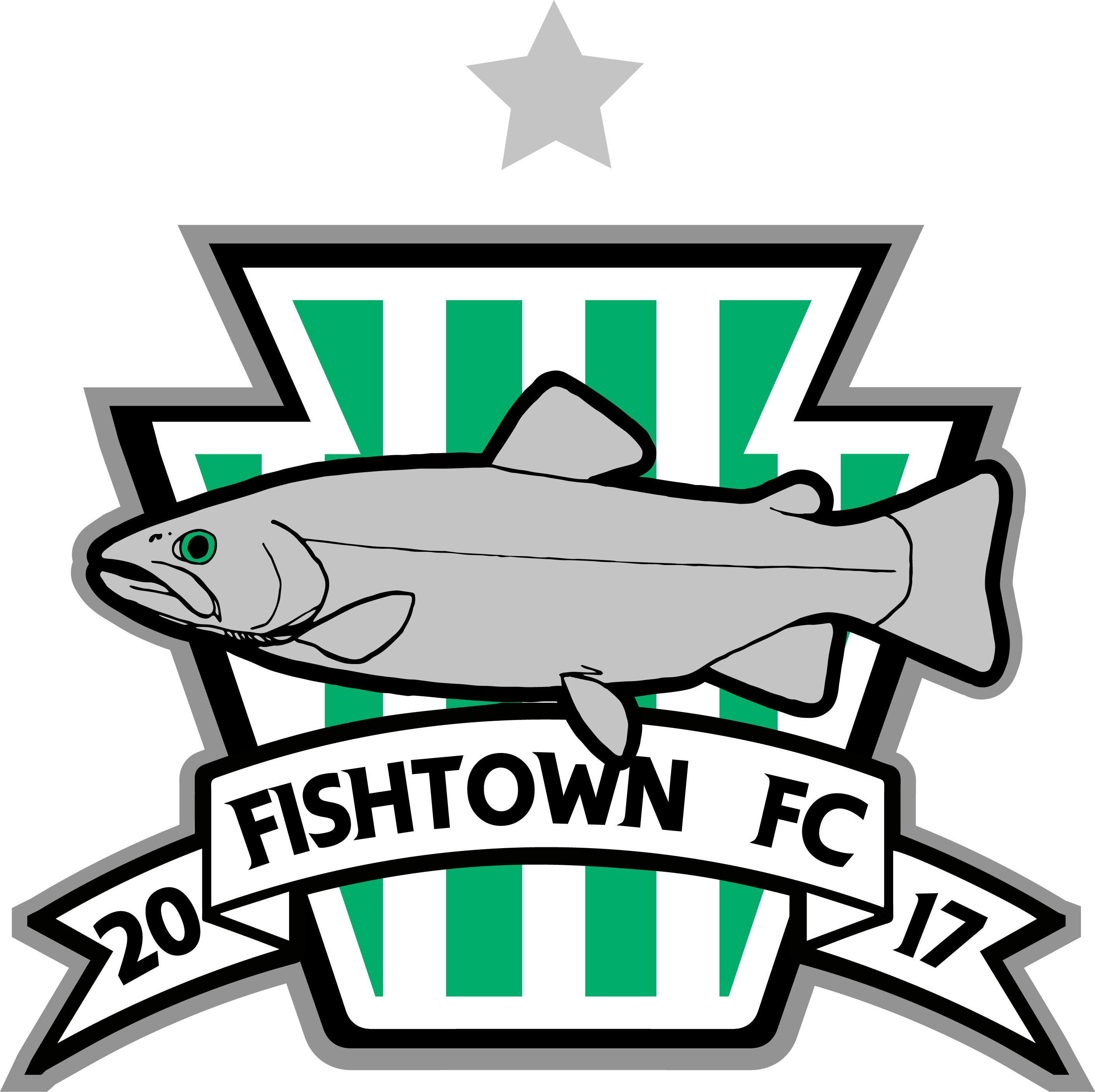 FISHTOWN FC
Captain: Shean
CEO: Phill
DRAG QUEEN NAME: ONGINA
Fishtown was hard to decided I mean they have been around for years unless? unless on Instagram they are the TEAM with most followers but when u ask Where they play? I mean even SIRI don't have an idea but YOUR DEBUT IS FROM THE BIG DOOR Our Tournament gurl... One thing they have been doing for years is donating to good causes and hopefully they dont will disappoint in the Field... 
But I mean let's talk about the QUEEN.. She have been in the bussines for years, super talented, great energy Never won through...  But I meam if she is leaving is going to be her own decision oh you forget when She voted for herself to go home...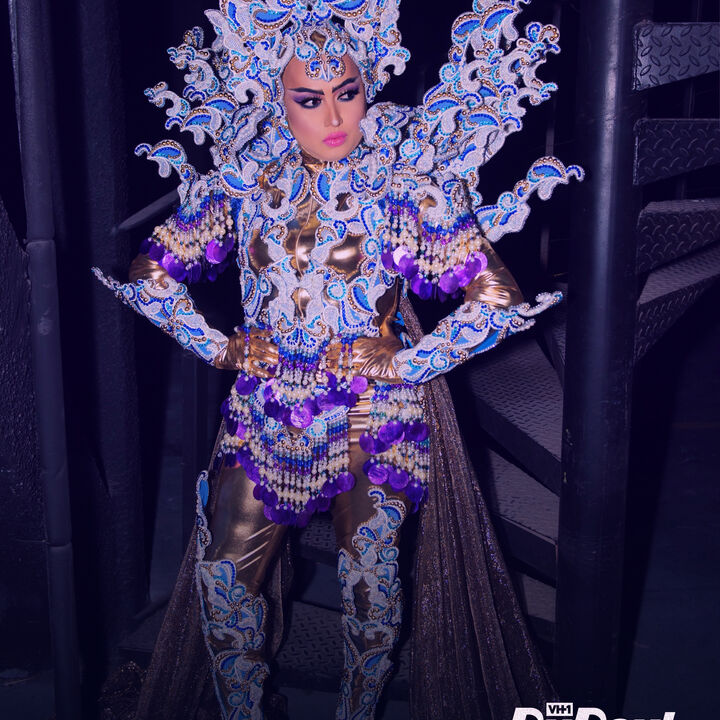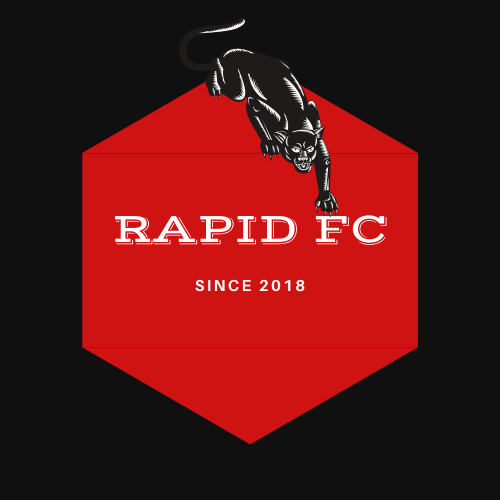 RAPID FC
Captain: Jawuan Ross
Rapid FC started off as Rapid Daybreak FC in Spring 2018 led by Tim. After a season in the casa soccer league, Jawuan Ross was asked by Tim to take over the team. Since then the club has seen both the good and the bad. In the fall of 2019, Ross led Daybreak to their first ever promotion playoffs! The road to promotion was great at first by beating Boys Do Cry in the semi-final with an epic 1-0 win. However, the championship did not go so great with 3-0 loss to Philly Altos. In all it was a great run and Daybreak looks to have many more like that. Lastly, in Spring 2020, Daybreak FC started an expansion team called Nightfall FC! Nightfall FC was supposed to begin play in Spring 2020 but due to Covid-19 that has been put on hold. Both teams look to start playing again in Fall 2020! Together we are Rapid FC!
DRAG QUEEN... VALENTINA
DRAG QUEEN: Valentina We all love Rapid and they have a lot energy and Talent (not sure is we're going to see it) but one thing for SURE they are a WHOLE TELENOVELA, AND THEY ARE NOT GOING TO WIN.  But one thing for sure they are the Fans Favorite as Probably will win Miss Congeniality as Valentina did TWICE..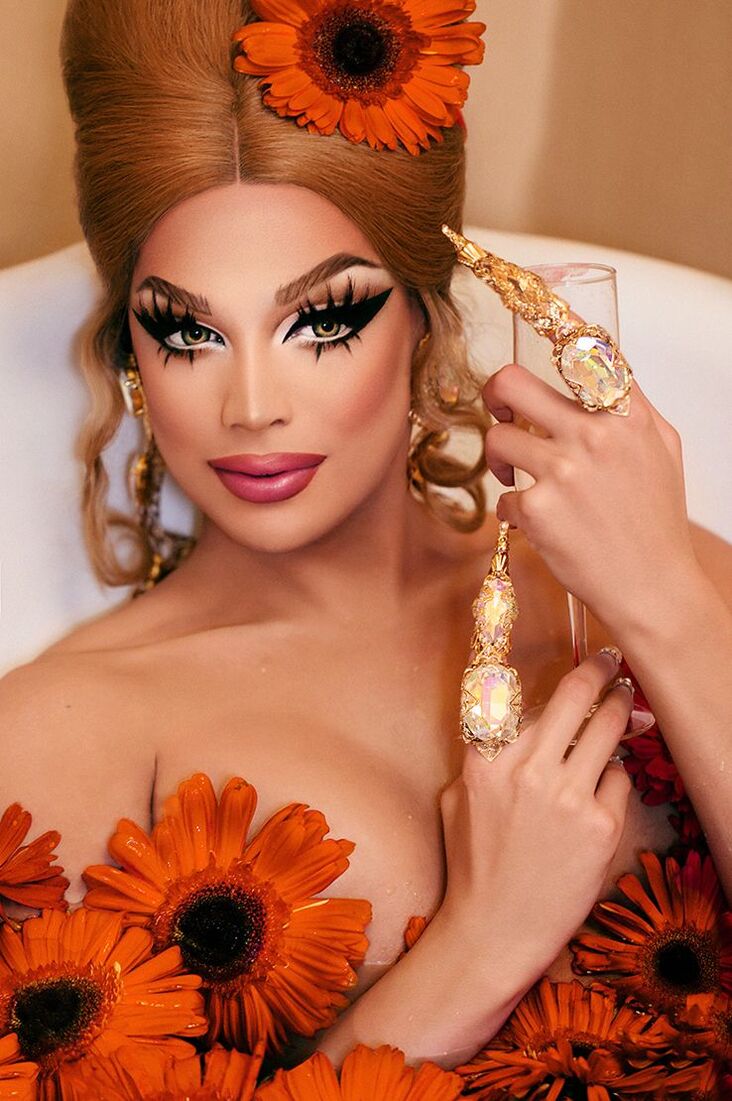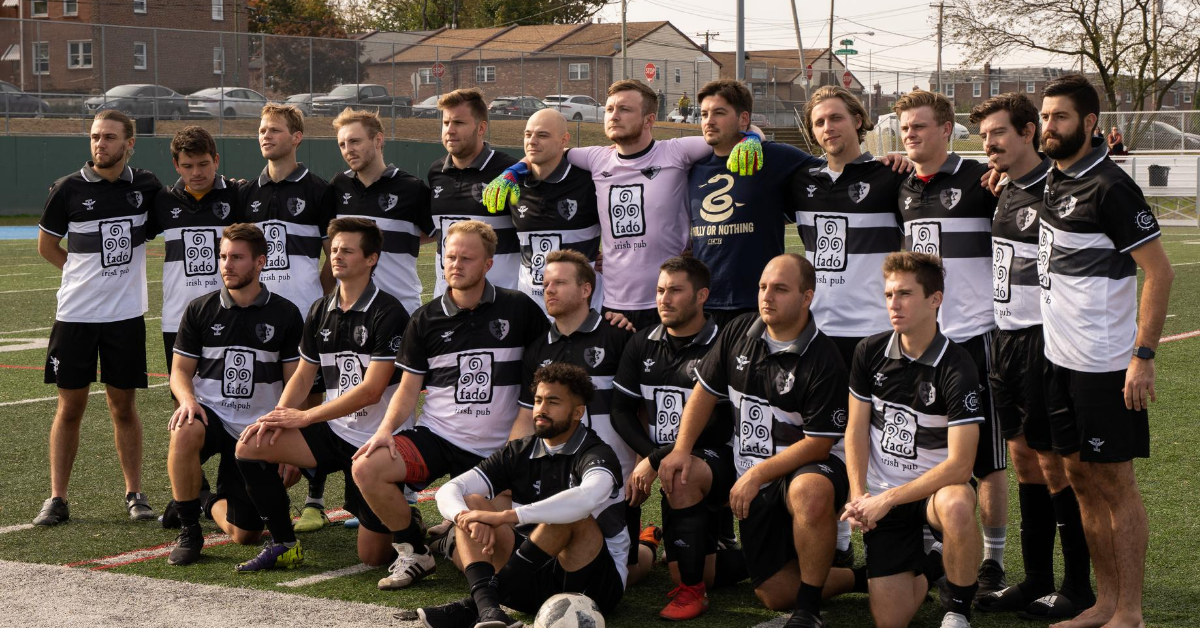 OAKLYN UNITED
Captain: Alex Lewis
Oaklyn United is a South-Jersey based football club competing in CASA Soccer League and several regional competitions. Since re-forming in 2018 after a decade long hiatus, OUFC has become the largest NJ-based club in CASA and now fields two separate squads, Oaklyn United FC and Oaklyn United Academy. The club has also begun taking its first steps with youth academy teams, merchandise, and expansion into elite amateur and semi-pro sides. Learn more at THE WEBSITE
DRAG NAME...  BAGA CHIPS
It was a hard decision first because they are FROM other side of the RIVER they could be BIANCA DEL RIO but No... then we throught in ALASKA but she is from ERIE PA, Runner Up and Winner of their Seasons, never placed in the Bottom Two, Audioned for every Season and Oaklyn have had his good Performances in the last couple years and definitely they are persistent... but oh well as Michelle Vissage told Alaska You can take the girl out of New Jersey but you can't keep the girl from giving blow job's to homeless men along the NJ Turnpike, but I guess we are just going to leave that in the Turnpike..
Because after all we decided NO FROM ALL STARS, The special pick is from the UK version  BAGA CHIPS...
I mean as she introduced herself thought you cant get more British than a bag of chips can you?! You�?�¢??ve got your Crystals and your Sandras, but Im unique. I stand out.. AND that sounds like OAKLYN UNITED postin the videos in social media (Great job in keeping the social media update, You guys Rocks)...
Baga Chipz is stunning, Baga Chipz is class, Baga Chipz is sexy, The lady's not for burning, So come take off your sweater, Cause that is much betta! BUT GIRL HAVE YOU SEE THE HOTTEST ON OAKLYN UNITED...?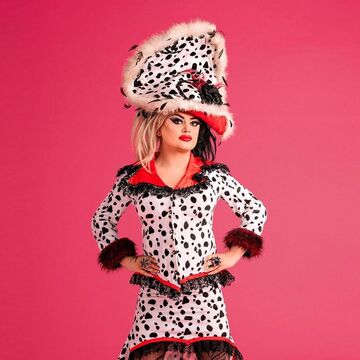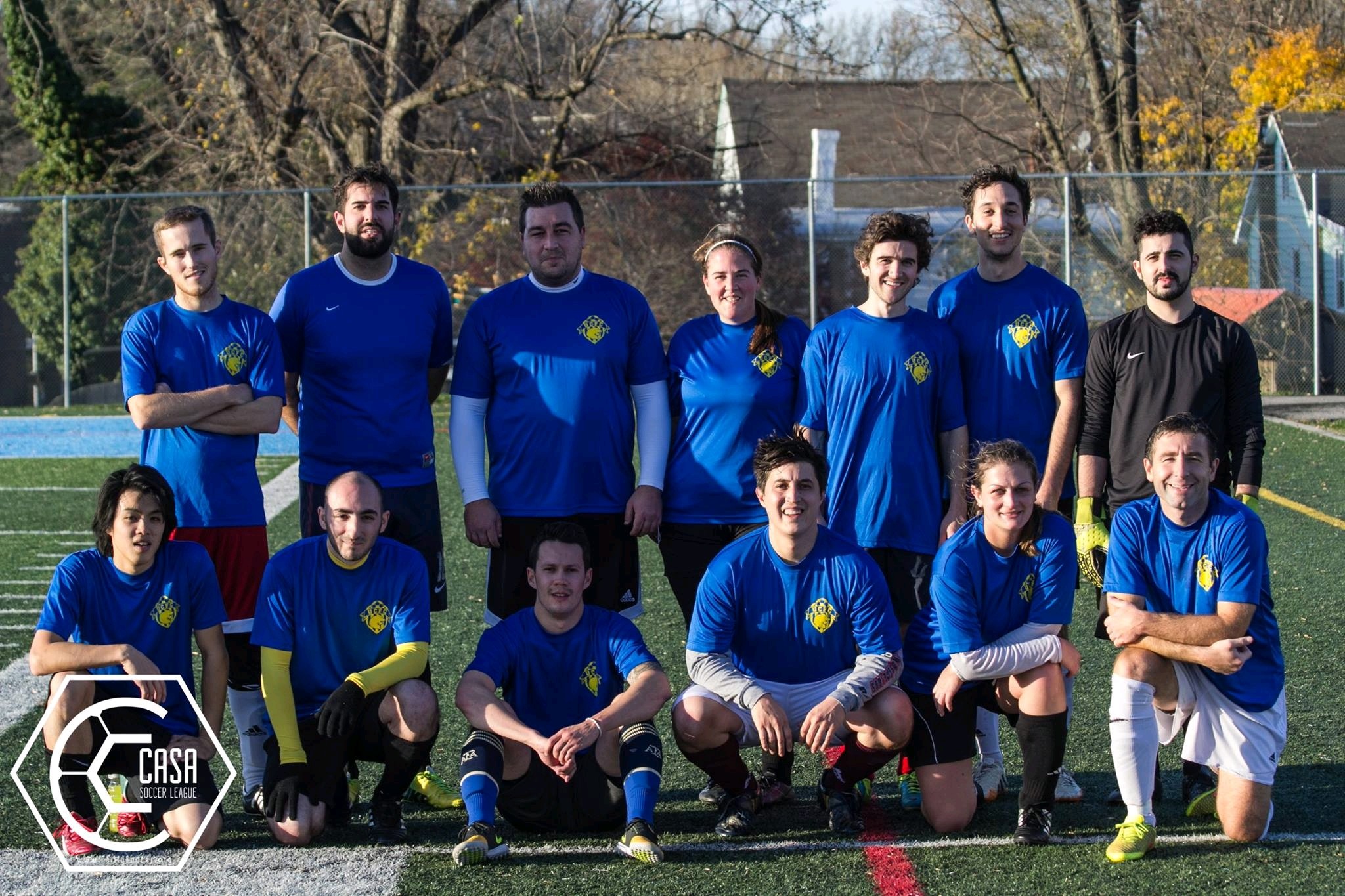 UCFC
Founded as a group of friends who wanted to play together in 2013. The team started in the bottom division and has been promoted twice in the past Years. The team got a different vision till 2016 when his actual captain Grayson Rodgers joined the Squad, and Picked The Most Important Player from Philadelphia Magazine Two years in the row..
DRAG NAME TRINITY TAYLOR...
What they have on common? Nothing we are just trying to being nice and trying to finish all the names.. We all know Trinity Taylor a Legend 3rd. Place and Winner of her Season in ALL STAR... But did you know about UCFC? GURL we feel you nobody knew them, We are kidding we know them for both Seasons we have been together in the Same Division in CASA LEAGUE always a FUN GAME (I mean is always Fun when the FALCONS win) they will try to bet us for once in this Tournament... GOOD LUCK AND MAYBE as in the show they said SASHAY STAY..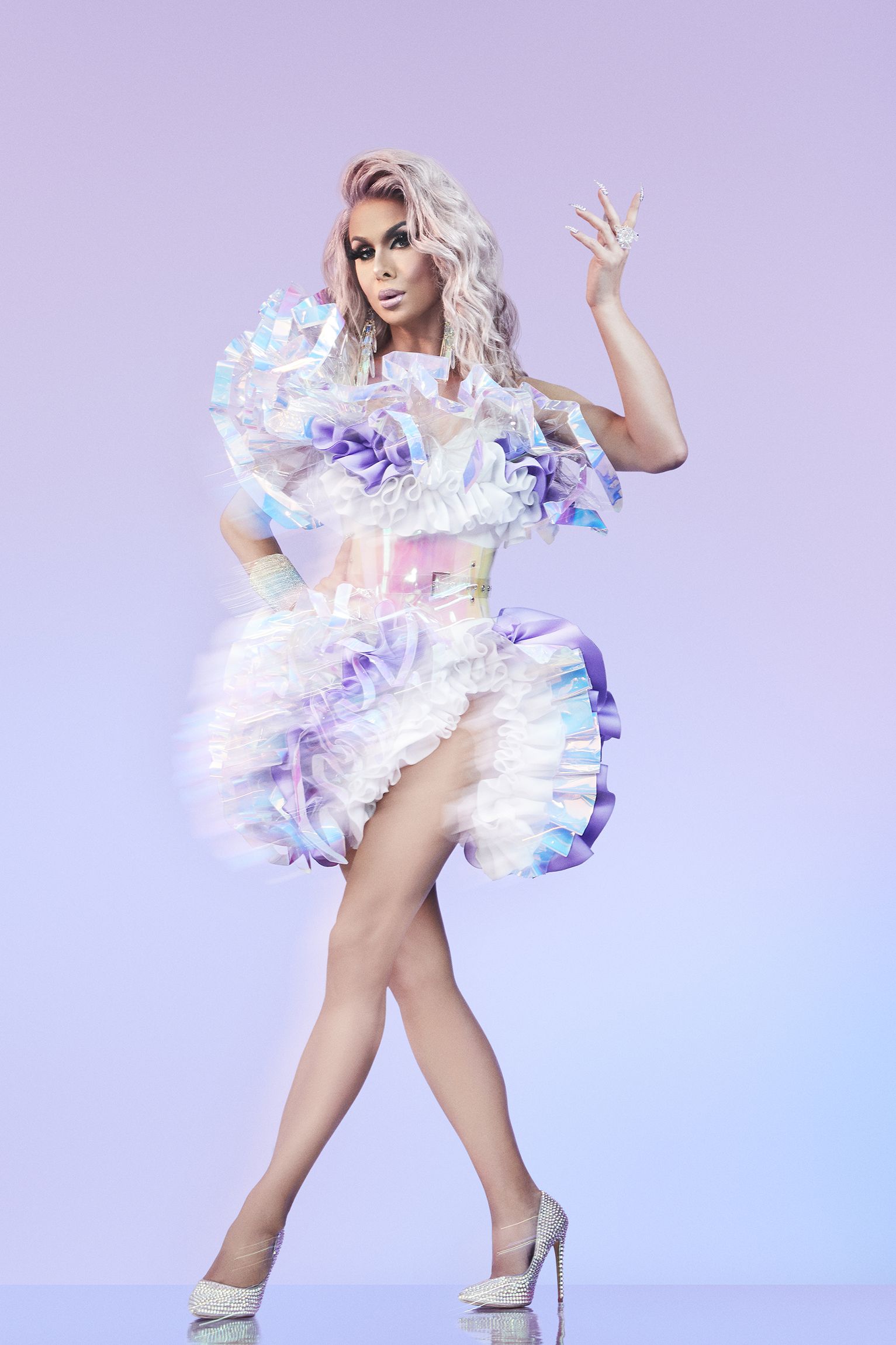 DELTA FC
DRAG NAME: DERRICK BARRY
Derrick Barry is an American drag performer, Britney Spears impersonator and reality television personality. He is best known for competing on the third season of America's Got Talent, and later the eighth season of RuPaul's Drag Race and fifth season of RuPaul's Drag Race All Stars what he has in common with DELTA.. Probably Derrick was just another member of the CAST and the first home to go HOME from the Show? DELTA was formed one Year ago, they are a NEW CASA TEAM, And we do believe they are in the league to STAY, keeping track with social media and in few years they will be like Alaska, Monet X Change,  Trixie Mattel, Chad Michael's and Trinity  AN ALL STARS CHAMPION...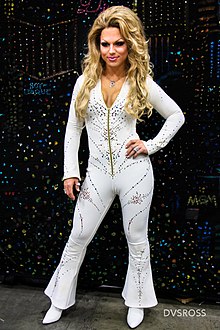 MARK WAHLBERGS COUSINS
Captain: Jake Cleary 
DRAG NAME:
Well with this time we decided to do something different, I know a lot people don't watch Drag Races, I mean all good everyone watch whatever they like Do you still remember the Tiger King? Oh man that show put us in another level. Anyway as I said before no eveyone watch RuPaul's Drag Race but WE ALL ARE ON GRINDR...
COME ON GURL, Even u don't post pictures on your profile we all know you dance and shower with  RAIN ON ME...
But why A DL PROFILE for Mark Wahlbergs Cousins here are some facts..
* DL You never know how hot they will but mostly is a WIN.. There are hottest in this team I mean if they are Mark Wahlbergs Cousins...
* LOOKING FOR NOW.. They know what they going for, I mean when they are in the Field they are concentrated but us (The Falcons) need to deal with the hottie who is trying to score.. But a Fun Fact from Cousins they are Fun, we have get drunk together few times and also they used to play with us. Till they decided to become MARK WAHLBERGS COUSINS.. So we will see in the Tournament but definitely they are one of the Favorites teams...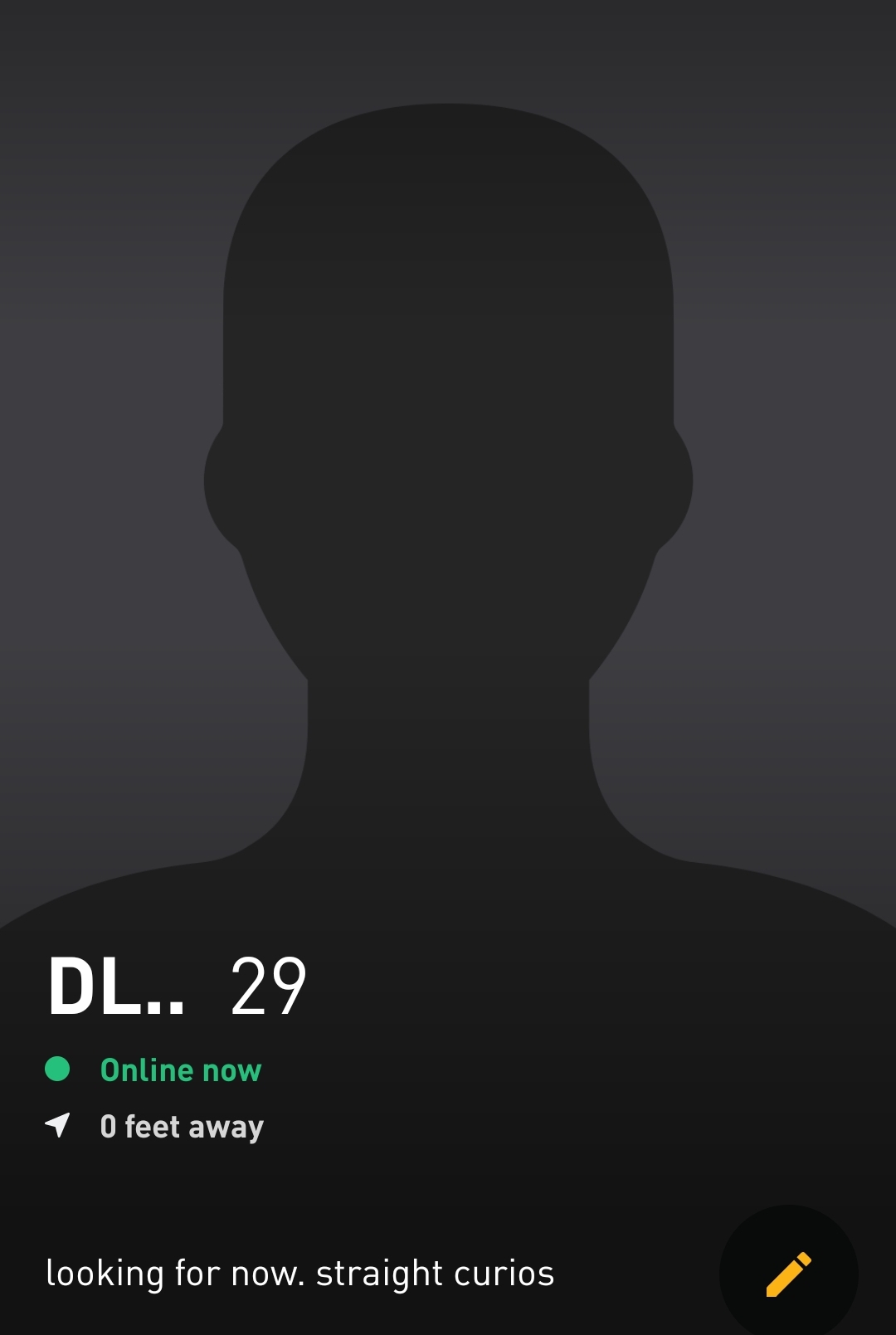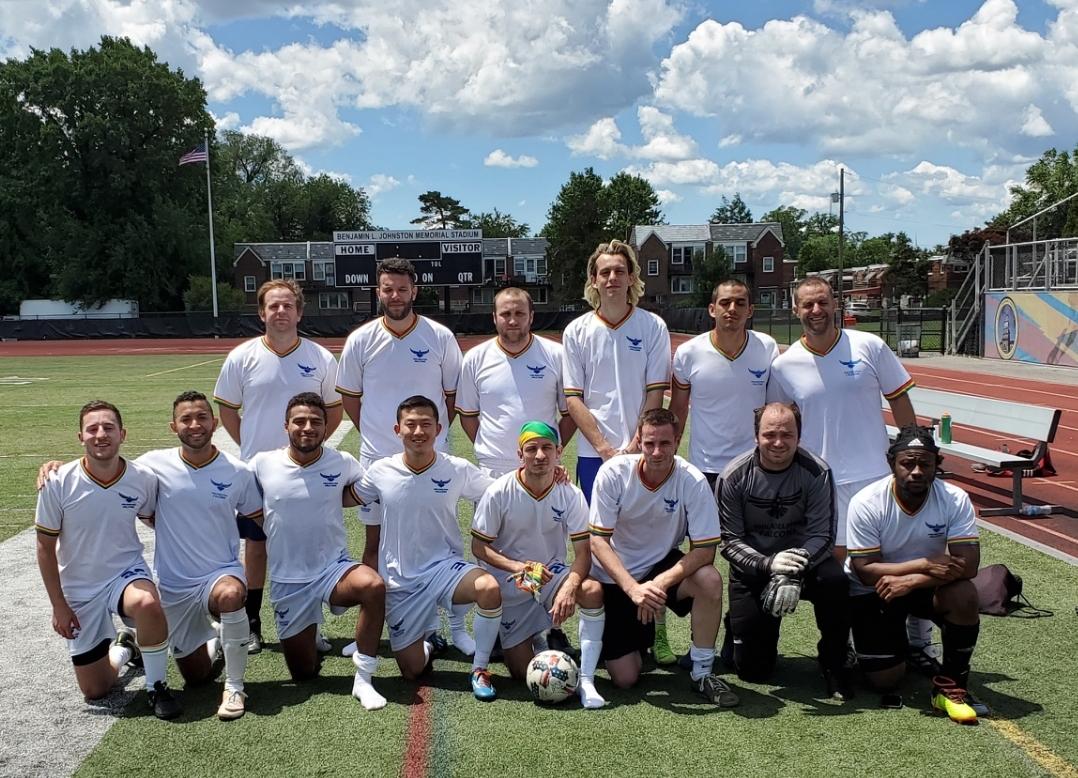 Philly Falcons...
We know the Story of our Club but our 11v11 team Story started with CASA when like 10 years ago... The 11v11 squad have been playing Consecutively since FALL 2012 . Earning Promotion on December 2012 when they won the Finale 6-0 having the debut of the actual president Yunio Martinez in a official Falcons match... 
The team started in ABIERTO and been in different divisions Segunda B, Tercera and this Fall they will playing in CUARTO...
WITH A TOTAL OF 165 Games they have 315 Goals scored and 326 against.. 61 Wins, 23 Ties and 81 Losses.. With TWO Promotion Finales and few Semifinals apparences...
The captains have been Ed Argothy, Nick Chiappetta and actually Isaiah Johnson and Yunio Martinez...
DRAG NAME... MONET X CHANGE
This probably one of the hardest decisions, I mean Henny we are AMERICA FAVORITE TEAM, WE ARE THE PEOPLE Team... As they other 7 teams said WE ARE WILD, WE ARE FUN.. And like the rest of the LGBTQIA Teams in the Country knows Philly have style and also Party hard... Performing in the Field probably you will dont see in this Tournament but Come on Gurl you need to understand us Miss RONA isn't our Friend.. But after the Finale decision  we are AMERICA FAVORITE Monet X Change.. Mon�????�???�??�?�©t competed on the tenth season of RuPaul's Drag Race, where she came in 6th place and was voted Miss Congeniality. She was known on the show for her beauty, comedy, charisma, lip-syncs, and sponges.
Mon�????�???�??�?�©t eventually returned the following season to compete on All Stars 4 and won alongside Trinity The Tuck in the series' first-ever double-win. This made her the first-ever Miss Congeniality to win a season of All-Stars
And being The FAVORITE means we probably are going to let other team win this Tournament but WE ALL KNOW we already are a CHAMPION. 
#Doyouwanttoseemymedal  #Whereisyourmedal