Hey Falcons we want to keep you updated with all the events happening...
July 2nd. Womens World Cup Watch Party England vs. USA 3pm at FADO..
July 3rd. Summer League SCRIMMAGE
July 7th. Trifecta of Champions Ultimate Soccer Viewing Party..  We are teaming up with Playmakers studio to watch a full day of soccer games, Multiple screens inside and out. Food, beer, music, art, family zone, 5v5 pitch and more...
More Information and How RSVP... Here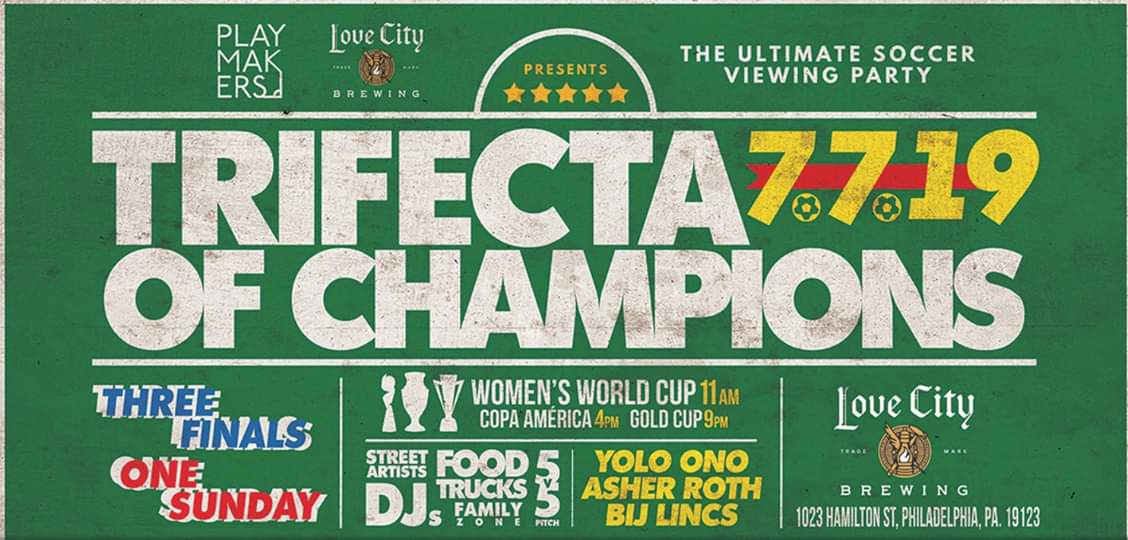 July 10th. Summer League kick-off.
July 27th. 9pm BOXERS... Soccer DragStars Extravaganza Fundraiser Presented by Philly Falcons